The 2016 Consolidated Appropriations Act, signed into law by US President Barack Obama late last year, did not include a previously expected ban against the funding of the Azov Regiment, a military organization that originated as a volunteer militia in May 2014 and was subsequently incorporated into the National Guard of Ukraine.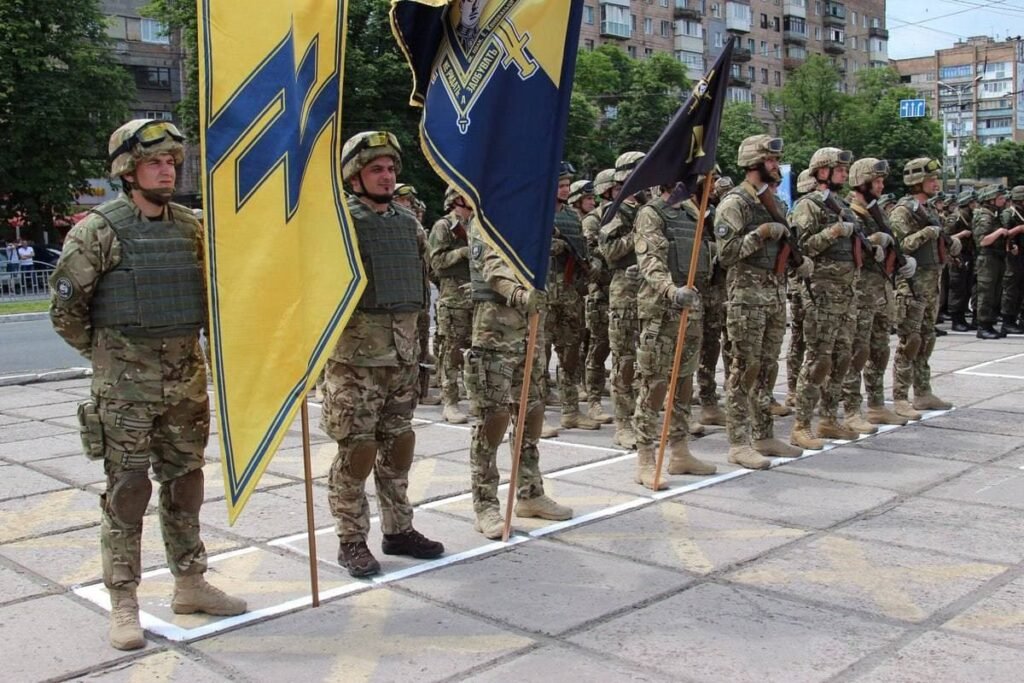 The Azov Regiment is notorious for the openly white supremacist and anti-Semitic views of its members, and its use of the Wolfsangel, a swastika-like symbol once used by certain divisions of the armed forces of Nazi Germany, as well as its leading role in the Battle of Mariupol in May-June 2014. The regiment's leader is Andriy Biletsky, a current member of the Ukrainian Verkhovna Rada (parliament) and also leader of the neo-Nazi Social-National Assembly. In a characteristic statement, Biletsky was quoted by the UK Telegraph last August as stating, "The historic mission of our nation in this critical moment is to lead the White Races of the world in a final crusade for their survival, a crusade against the Semite-led Untermenschen."
The 2016 Consolidated Appropriations Act includes a section entitled "Ukraine Security Assistance Initiative," which appropriates $250 million "to provide assistance, including training; equipment; lethal weapons of a defensive nature; logistics support, supplies and services; sustainment; and intelligence support to the military and national security forces of Ukraine.. ." Additionally, the US is to spend at least $658.2 million on "bilateral economic assistance," international security assistance," "multilateral assistance," and "export and investment assistance" for Ukraine in 2016. All this follows nearly $760 million in "security, programmatic, and technical assistance" and $2 billion in loan guarantees that the US has provided Ukraine since the February 2014 Maidan coup.
In June last year, the House of Representatives voted to amend the 2016 Department of Defense Appropriations Act so as to include the text, "None of the funds made available by this Act may be used to provide arms, training, or other assistance to the Azov Battalion." Representative John Conyers, Jr. (Democrat-Michigan) had introduced this proposal, pointing out that the magazine Foreign Affairs as well as other leading media organizations characterized the Azov Battalion as "openly neo-Nazi" and "fascist," and arguing that "these groups run counter to American values."
According to the Nation, the Defense Department subsequently began exerting pressure on the House Defense Appropriations Committee to withdraw the proposed amendment, arguing that the restriction was redundant. According to this specious line of reasoning, funding of the Azov Regiment should already be prohibited by the Leahy Law, which establishes that "No assistance shall be furnished … to any unit of the security forces of a foreign country if the Secretary of State has credible information that such unit has committed a gross violation of human rights."
The Department of State explains on one of its official websites that it "vets its assistance to foreign security forces, as well as certain Department of Defense training programs, to ensure that recipients have not committed gross human rights abuses. When the vetting process uncovers credible information that an individual or unit has committed a gross violation of human rights, US assistance is withheld."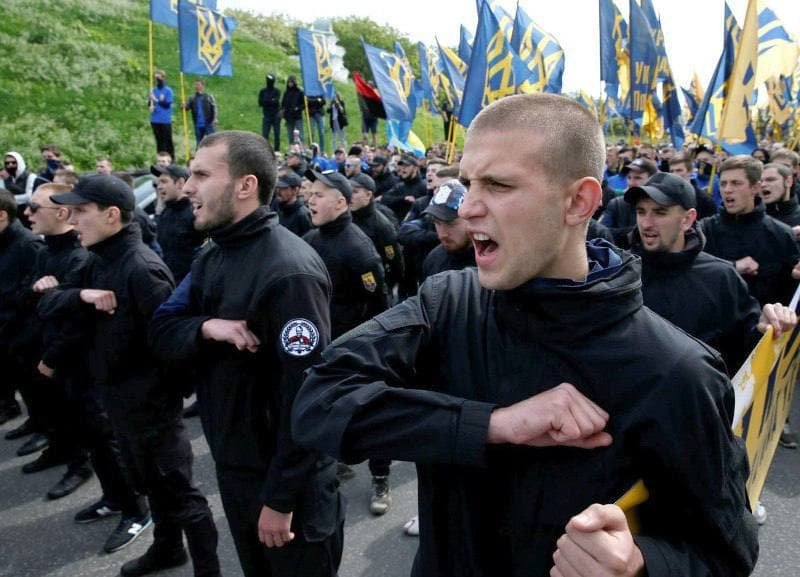 Reports published by Amnesty International in 2014 and 2015 gave evidence of widespread torture and summary executions in Ukraine but did not specifically name the Azov Regiment or its members as suspects. The UN also issued a report in 2014 accusing both sides of the Ukrainian civil war of committing acts of torture and attacks on civilian targets.