Revelations that the Quebec government ordered its December 2021 COVID-19 curfew contrary to scientific advice have prompted calls for investigations into pandemic measures imposed by Quebec and other jurisdictions across Canada, including by two civil and constitutional rights groups.
"Professionals from Montreal Public Health and also from the [Quebec] public health institute said explicitly directly to the chief of public health that there is no scientific evidence for this," Joseph Hickey, executive director of the Ontario Civil Liberties Association (OCLA), told The Epoch Times.
"'We can't provide it because we don't have any. And on this short timeline, there's no way we could try to do a study or anything like that. All we have is the experience of last year. … This is not a good idea. Do something else if you have to do something,'" Hickey paraphrased the advice the Quebec government received.
Hickey was referring to internal documents recently obtained by Radio-Canada showing that the office of Dr. Horacio Arruda, Quebec's then-public health director, in an email on the morning of Dec. 30, 2021, sought scientific evidence to justify a second curfew the province intended to announce that afternoon.
When the province's public health institute said it didn't have an existing analysis and couldn't produce one on such short notice, Quebec imposed the 10 p.m. to 5 a.m. curfew anyway.
In addition, the documents included contents of an ethics review prepared by Montreal's health officials earlier that month revealing that city officials opposed the curfew because there was limited scientific data to support it and they were concerned about impacts on vulnerable populations. The ethics review document was initially entirely redacted and was only released without redaction following outcry from journalists and the opposition.
Asked to provide justification for the curfew at a press conference on Dec. 30, Quebec Premier Francois Legault called it "du gros bon sens," or common sense. Dr. Arruda resigned less than two weeks later, citing public skepticism on the "credibility of our opinions and our scientific rigour."
Samuel Bachand, a Quebec lawyer for the Justice Centre for Constitutional Freedoms, said the revelations were "significant, though not surprising."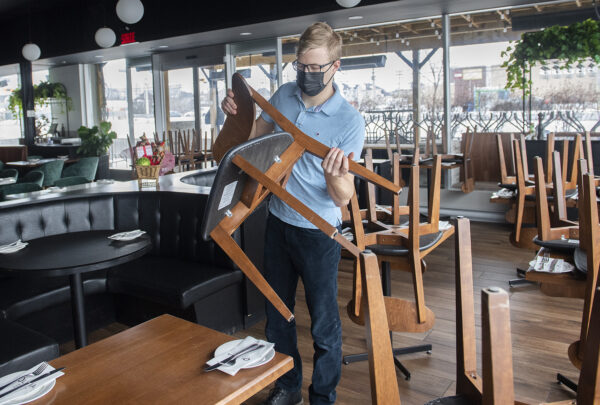 "Now we have the proof. It's a demonstration that the Quebec government throughout those two years acted on the basis not of a stringent justification in regards of the protected and constitutional rights and freedoms, but on a simply opportunistic basis," Bachand said in an interview.
"We didn't even need the email to know that it was based on an irrational premise and an unspeakable premise, and one that took Quebeckers for children and inept people."
'Enormous Damage Done'
Douglas Farrow, professor of theology and ethics at McGill University in Montreal, told The Epoch Times the situation calls for a royal commission.
"Why did [the Quebec government] keep on locking down and locking out healthy citizens if it lacked hard evidence for efficacy? Why did it sacrifice so much for so little, hurting so many to save so few?" asks Farrow.
"This question must be pressed not only in Quebec but across the country. It is the question of accountability for the enormous damage done to the health and welfare of the people, to the whole economy, and to the rule of law. There must be a royal commission of impartial judges to examine it and to determine the requisite forms of accountability."
Farrow said he believes that some responsible for the response were "reacting like deer in the headlights—that is, as frightened incompetents," but that others were "working from very different motives to very different ends," given their insistence on harmful policy not based on evidence.
"We have every reason to believe that some saw this as an opportunity to advance the psychological and actual infrastructure for a digital ID scheme, a scheme that will fundamentally change the very fabric of Canadian life. It is no accident that this has become a major topic and the object of legislation. It should also become the object of lawsuits."
Farrow said an investigation such as a commission of inquiry won't occur without a fight.
"Neither the incompetent nor the scheming wants any such inquiry, of course. Indeed, the frenzy of lies and punitive measures directed at the Freedom Convoy tells us that our politicians, provincially and federally, are desperate to avoid such an inquiry and the accountability to which it must lead. We must not permit them to avoid it."
'Severe Measure'
Hickey says neither science nor common sense were employed in the curfew order, best demonstrated by one "completely ridiculous and unjustifiable" component that banned Quebecers from walking their dogs.
"The government is willing to apply draconian wartime measures without any basis of evidence or experience," he said. "This sordid affair of the Quebec curfew is an example that highlights that the government is willing to do that. It's pure abuse of power, and many of the COVID policies have been like this."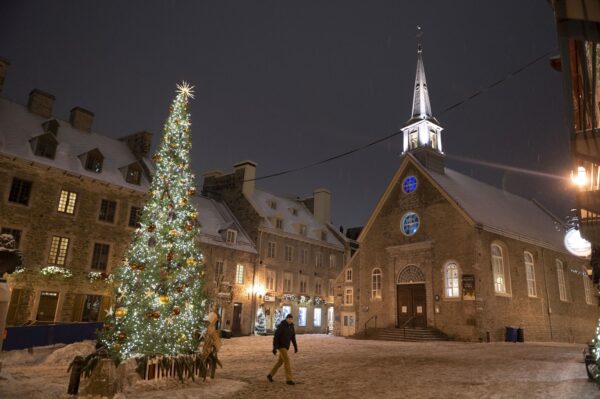 The Quebec health ministry, for its part, previously told The Epoch Times that "observational studies" show curfews can prevent gatherings, which "proved useful at a time when the number of cases remained high among the general population."
Spokesperson Marjorie Larouche added, "We are of the view that the curfew is a severe measure which should apply only when other transmission reduction measures have been put in place and do not demonstrate the desired effects, as was the case at the beginning of the month of January."
Meanwhile, the OCLA has consistently opposed lockdown measures as unscientific. In April 2020, lawyer Denis Rancourt issued a 13-page report that said governments across Canada suspended civil rights in a "war [that] was unnecessary and ill-conceived," without "an evidentiary basis to support general-population lockdown" and when "scientific expert reports [say] lockdown causes significantly more cumulative CVOID-19 deaths."
Hickey says Quebec and other jurisdictions need to provide more answers.
"Canadians should remember that these policies were extremely serious, very harmful to many people. They should demand accountability, they should demand investigations, and they should demand mechanisms to make sure that these kinds of draconian policies are not implemented in the future without any basis," he said.
"It's been [a] huge travesty of science, what has happened over the past two years, and we need to correct that for the way forward somehow."
In his capacity with the Justice Centre, Bachand has filed an application for judicial review in Quebec Superior Court on behalf of the Baptist Church of Saint Augustin and its pastor, Rev. Guillaume Roy, against the Quebec government's decision to mandate vaccine passports in places of worship. He says he has more hope for the courts than public inquiries.