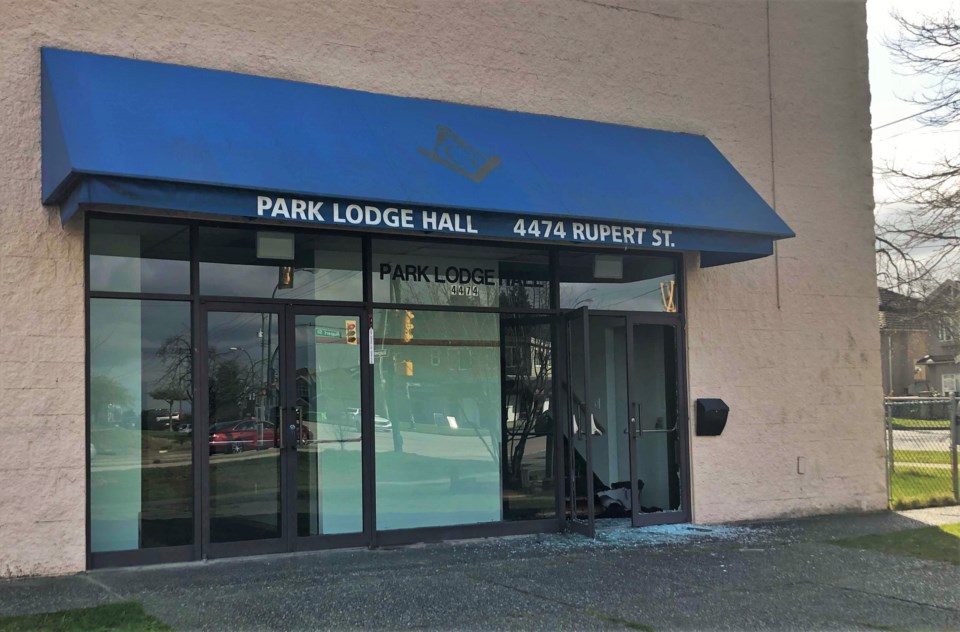 The aftermath of the small fire at the Mason hall at Rupert Street and East 29 Avenue. A 42-year-old Vancouver resident has been charged in connection with the blaze.
A man charged with setting fire to a Mason hall in Vancouver and suspected in the arson fires at two North Vancouver Mason lodges Tuesday may have boasted about the crimes on his Facebook page.
Benjamin Kohlman, a 42-year-old Vancouver resident, was arrested and charged Tuesday with arson, assaulting a police officer, and flight from police, according to court documents.
Kohlman remains in custody until his next court appearance
The first two fires were set at the Masons' Lynn Valley Lodge and the Capilano Lodge in Central Lonsdale in North Vancouver; the third, in Vancouver at the Mason hall at 4474 Rupert St.
On Wednesday, the Vancouver Police Department (VPD) identified Kohlman as the man arrested and charged with the Vancouver fire, noting further charges could be forthcoming.
"The two arsons that occurred in North Vancouver yesterday are still under investigation," said Const. Tania Visintin, a media relations officer with VPD. "We anticipate recommending more charges to Crown counsel in the coming weeks related to the North Vancouver files."
A Facebook post by a Ben Kohlman of Vancouver, B.C. published at 8:07 a.m. March 30, 2021 reads: "I just cleaned 3 satanic club houses and nobody could do anything."