100 PLA Soldiers Intrude Into Indian Territory, Destroy a Bridge
Experts say incident is connected with changes in the PLA
By
Venus Upadhayaya
October 1, 2021
Updated: October 1, 2021
NEW DELHI—One hundred PLA soldiers and 55 horses intruded three miles into the Indian territory in the Barahoti region of the Himalayan state of Uttarakhand on Aug. 30 and returned after destroying some infrastructure including a bridge, according to the latest Indian media reports.
Experts said the timing of the incident is of significance as it conveys to the Indians the Chinese regime's serious intent. It's also thought to be connected with the new PLA leadership, which specializes in patrolling and reconnaissance missions in mountainous terrain. The incursion might have been designed by them to please Chinese leader Xi Jinping.
"What adds an element of concern to this complex situation is the timing of it. Since the intrusion was large reportedly, with as many as 100 Chinese soldiers, it means that the Chinese side wishes to underline the seriousness of its intent," Rajiv Dogra, a former senior Indian diplomat, told The Epoch Times by email.
The incident at the mountain crossing Tun Jun La Pass went unnoticed by the Indian military initially and didn't lead to a faceoff, reported the Mumbai-based The Economic Times, which quoted insiders in the Indian defense establishment.
It was reported by locals to the Indian army, which sent a patrol to verify. By then the Chinese had left after spending about three hours.
"Earlier also several attempts were made by PLA to infiltrate the Barahoti area. Additional troops have been deployed in the central sector now," an anonymous source in the Indian Home Ministry told The Economic Times.
The scale of the incident has led to concerns in the Indian establishment. Minor intrusions have happened at Barahoti before including the last one in July, but it has remained largely demilitarized.
Barahoti was the first area in the Himalayas that saw a Chinese intrusion in 1954. That later expanded to other areas in the following year and led to the 1962 war between the two countries.
"As it happened in late August, it is quite possible that it was equally a message for the Quad, which seems to have become a bee in the Chinese bonnet," said Dogra. On Sept. 24, Australia, India, Japan, and the United States—the Quad—held their first-ever, in-person leadership summit.
Frank Lehberger, a sinologist and a senior research fellow with the India-based Usanas Foundation told The Epoch Times that he suspects that the Barahoti incursion is an attempt by the Chinese to check Indian reaction time in case of a larger PLA "lightning operation."
"Also there is a bit of psychological warfare involved, keeping Indian troops guarding the border on edge and annoying politicians and diplomats in New Delhi," said Lehberger.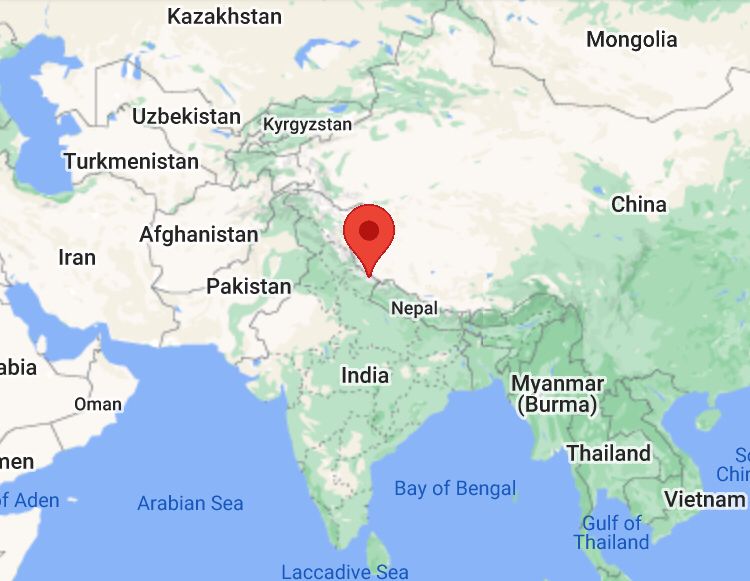 New PLA Leadership
The intrusion incidentally happened in Indian territory on the border with China's huge Western Theatre Command (WTC) that covers both Xinjiang and Tibet. Lehberger noted the leadership changes in WTC happened just before the Barahoti incursion.
"PLA General Wang Haijiang is currently in charge of the huge western theatre command … bordering India. Haijiang is only in charge since the beginning of August 2021, and he has recently been promoted by Xi Jinping from Major-General [1-star] to full general [3-star] on Sept. 6, 2021, in Beijing," said Lehberger. Haijiang is an expert in patrolling and reconnaissance missions in mountainous terrain, he said.
Haijiang has also published several papers on the "physical and tactical aspects" of training in mountainous regions and also on the importance of defense structures in the Tibet Military District (TMD), a sub-branch of WTC.
Haijiang's previous two immediate predecessors were sacked by Xi without any explanation. "And there must be a particular, but the so-far undisclosed, reason why. Maybe they have managed to arouse Xi's anger, fear, or paranoia of attempting to betray him or being involved in some coup," Lehberger said.
Haijiang's direct predecessor, WTC chief, general Xu Qiling, disappeared completely in late July after just two months on the job, according to Lehberger who said the Chinese regime has given no explanation into the matter.
"It must be underlined here that similar unexplained and rapid-fire demotions plus disappearances of top PLA leaders have never occurred in the entire history of the PRC and PLA from 1949 till now. They are so significant because they remain unprecedented in communist Chinese military history," he said adding it remains to be seen for how long Haijiang, who was earlier stationed on the contested Chinese border with India and Bhutan at Doklam from 2016-2019, will last in his new role.
Doklam, or Donglang in Chinese, was the site of a military standoff between the PLA and Indian troops for two months in 2017.
"In April 2019 Haijiang was publicly commended for his successful coordination of construction of roads and of those notorious militarized Tibetan border settlements at high altitudes [13,000 feet], during the harsh winter months of 2017 in Doklam," said Lehberger adding that the general's efforts led to first time encampments in the inhospitable area of Doklam in the harsh winters for the first time and this led to his earlier promotion to Lt. General in 2019.
"All this expertise and professionalism of Haijiang can become dangerous to the army of India, as Xi is certainly trying somehow to avenge the humiliation he suffered personally at Galwan last year. So India must remain vigilant." On June 15, 2020, at Galwan Chinese and Indian troops engaged in hand-to-hand combat with a reported 20 Indian and 43 Chinese deaths.
"I guess this incursion on or shortly before Aug. 30, after this large war game 'Mission Snow-Land 2021 that was also organized and overseen by Haijiang in his capacity as WTC boss around Aug. 25, was the opus of Haijiang, or of one of his 'disciples', who is now in charge of TMD, copying Haijiang," said Lehberger. The Barahoti incursion could be Haijiang's "personal welcome gift to please Xi," he said.
"This could also explain Xi's hasty and out-of-schedule promotion of Haijiang. Military promotions in China are only done tightly around PLA-day on August 1, never months before or after," he said.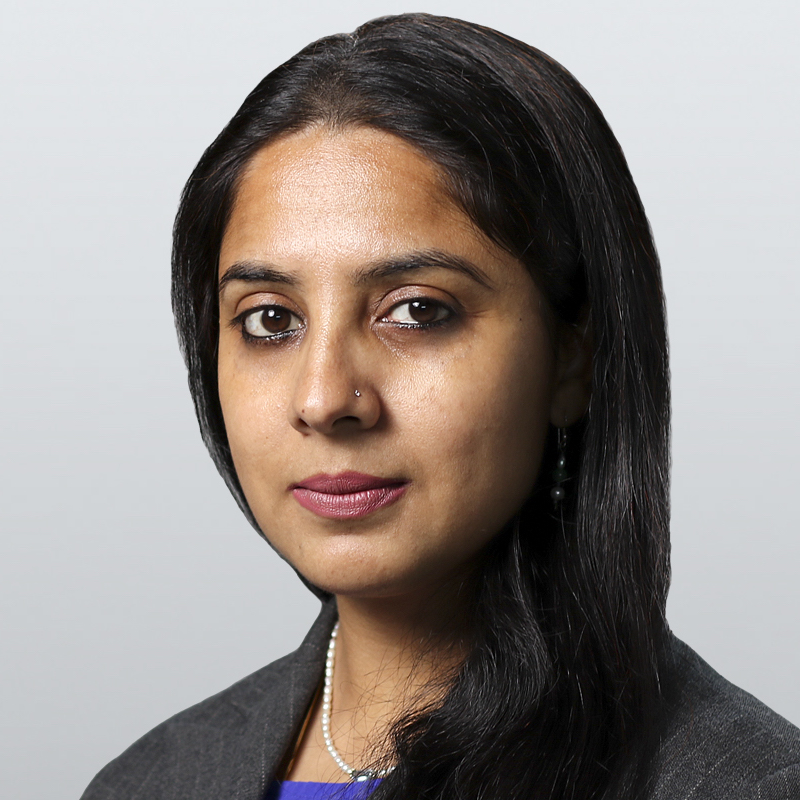 Venus Upadhayaya
REPORTER
Follow
Venus Upadhayaya reports on wide range of issues. Her area of expertise is in Indian and South Asian geopolitics. She has reported from the very volatile India-Pakistan border and has contributed to mainstream print media in India for about a decade. Community media, sustainable development, and leadership remain her key areas of interest.