Teachers and parents in the UK have been warned not to ridicule or overreact to schoolkids identifying as "Furries" – people with an active interest in animal characters with human characteristics.
A UK government-backed safe­guarding group says children dressing up in Furry costumes need to "feel comfortable expressing themselves".
The Safer Schools initiative says teachers and parents should be on the lookout for students taking up "fursonas", or personalised animal characters, and dressing in fur suits in a bizarre trend that started in the United States, The Sun reports.
Safer Schools, a respected safeguarding body, shares tips on its website, which include approaching the child's interest with "no judg­ment" and showing "understanding".
"What you should not do is overreact or ridicule," it says.
"If a child or young person in your care begins to show an interest in joining any community, be it online or off, how you approach and handle any related conversations is crucial.
"It is important to build a safe environment for them based on trust, where they feel comfortable expressing themselves to you."
A safeguarding group has given advice not to ridicule pupils identifying as 'furries'. Picture: Artur Widak/NurPhoto via Getty Images
The body is urging parents to familiarise themselves with the Furry community so they can communicate with their child.
It adds: "The Furry community is a complex one, made up of many different identities and definitions of what it means to be a 'Furry'."
Safer Schools has received funding from the UK govern­­ment for the development of its apps, and trains teachers on safeguarding.
It makes clear it is not promoting Furries, but highlighting the risks.
Boss Jim Gamble, who ran the Child Exploitation and Online Protection Command until 2010, told The Sun on Sunday: "We try to provide information that helps parents and teachers so they can engage with their children in a way that makes sense.
"We are most definitely not promoting Furries or the issues associated with it.
"What we are doing is providing advice on fandom and cosplay."
Mr Gamble insists his organis­ation has seen no evidence of Furries in any school he deals with and believes the vast majority of cases are hoaxes.
But he said: "Educating and empowering parents so they are able to deal with this is really important. We make it very clear there are significant risks.
"Our advice is there to allow parents to have a sensible and sensi­tive con­ver­sation with their child and highlight risks."
Mr Gamble said the UK government needs to introduce national guide­lines for schools on identity issues.
But he added: "By overreacting and over-magnifying the issue we feed an unhealthy curiosity.
"At the end of the day a human being is not a cat."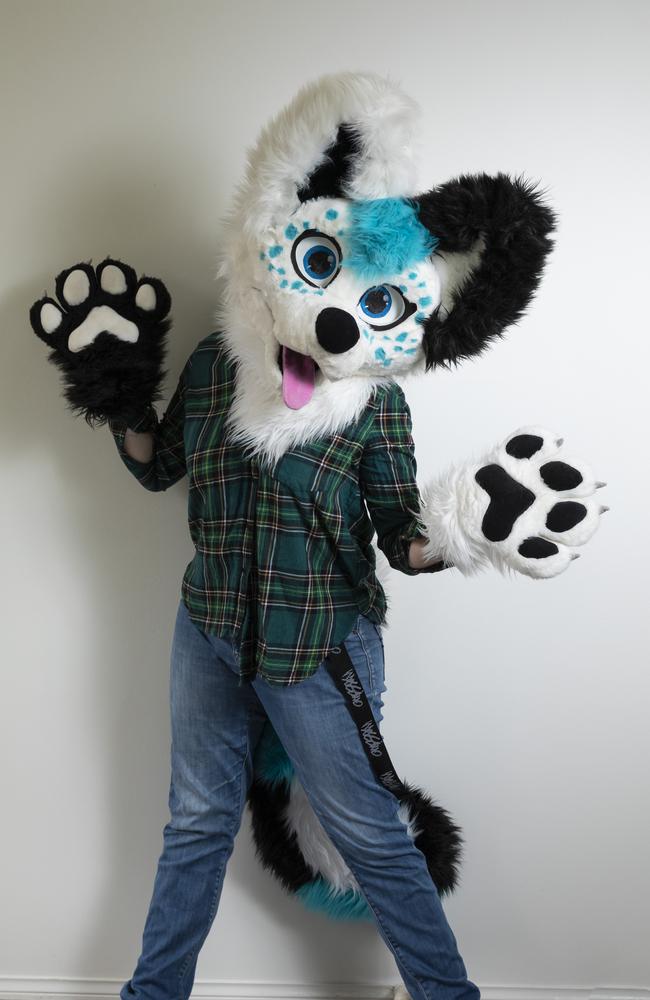 Pupils identifying as Furries has added a new complication to the ongoing gender debate. Picture: Mark Cranitch.
British Conservative politician Sir John Hayes, chairman of the party's Common Sense Group, said: "This idea that we can all choose to be anything we want to be — so I can choose to be a giant, or you can choose to be a flying creature — is preposterous nonsense.
"Do we really need guidance on this?
"I dressed up — as a little boy — in various costumes and so did my children.
"Role play is an important part of children's learning. But it is exactly that, role play. It's not about their fundamental identity."
Former teacher Liz Arnold, 49, said that in her 20-year career she had one child identify as a cat.
She said: "Because it was a very young child, other pupils simply accepted it. It wasn't an issue.
"So I question the need for intricate guidance for families and teachers."
This week it emerged that British schools are allowing kids to identify as cats, horses and dinosaurs in class, and teachers are doing little to question such behaviour.
And there was outrage when a 13-year-old was branded "despic­able" by a teacher at Rye College in East Sussex for rejecting a class­mate's claim she identified as a cat.
The country's education secretary Gillian Keegan has ordered a probe into the incident.
Education reformer Katha­rine Birbalsingh, founder of the Michaela School in West London, said she knew of a school pupil who iden­tified as a gay male hologram.
A spokesman for the UK's Department for Education said: "It is com­pletely inapprop­riate for schools to treat a pupil as an animal or inanimate object and it is important parents are able to raise con­cerns with schools and that schools engage ser­iously."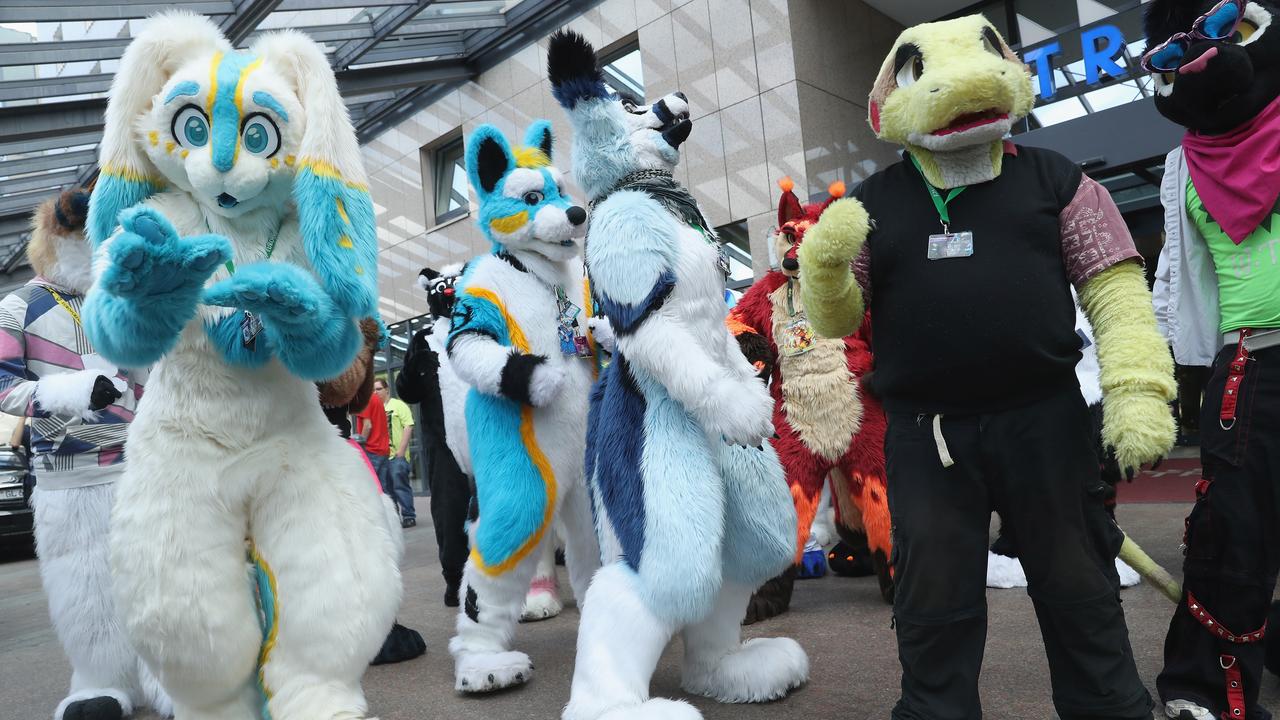 Furries hold conventions and get-togethers across the world. Picture: Sean Gallup/Getty Images
What are Furries?
Furries are people who have an active interest in anthropomorphism, or giving human characteristics to animals.
The characters are often made up by the community members themselves, who create an avatar known as a "fursona".
A fursona interacts with others in the community via role-playing and art.
Some Furries make colourful costumes for their characters called "fursuits" and usually wear them in a public forum, either in person or online.
Those in the community see being a Furry as a safe, functional way to explore who they are as a person, including gender identity and sexual orientation.
The Furry community holds worldwide conventions and "meets" where Furries can have real-life encounters.
Originating in California in the mid-1980s, there are now hundreds of Furry conventions worldwide annually.