Death of Cassius Turvey sparks rallies across Australia as nation mourns Indigenous teen
Cassius died on October 23rd, 10 days after allegedly being attacked while walking after school in a north-eastern Perth suburb.
Police have charged a 21-year-old man with murder over the incident.
Speaking from a podium to the crowd, his mother, Mechelle Turvey, said "My boy talks to me every day through my heart," before reading out an excerpt from Cassius's first school report.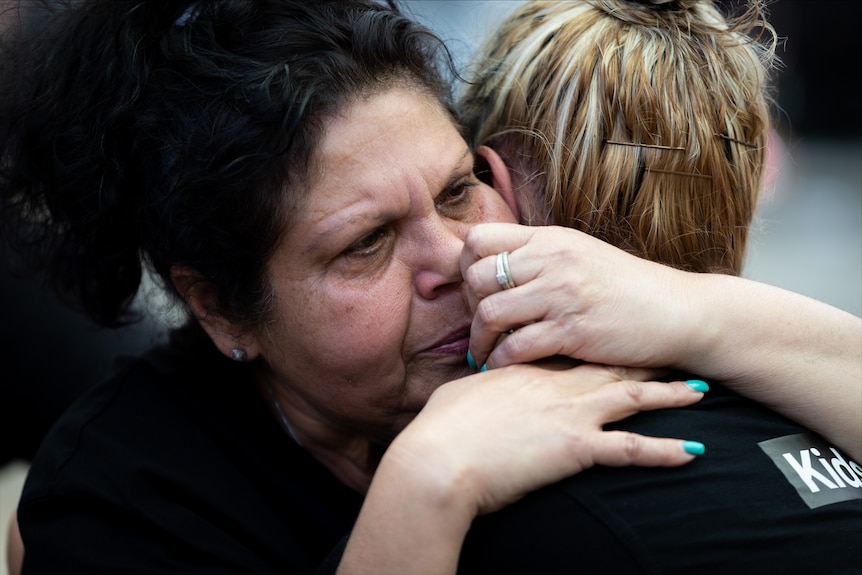 "Cassius often contributes to his peers successes with a positive attitude," she read.
Ms Turvey said Cassius was a role model for his friends and schoolmates.
"He died a leader. He will have followers."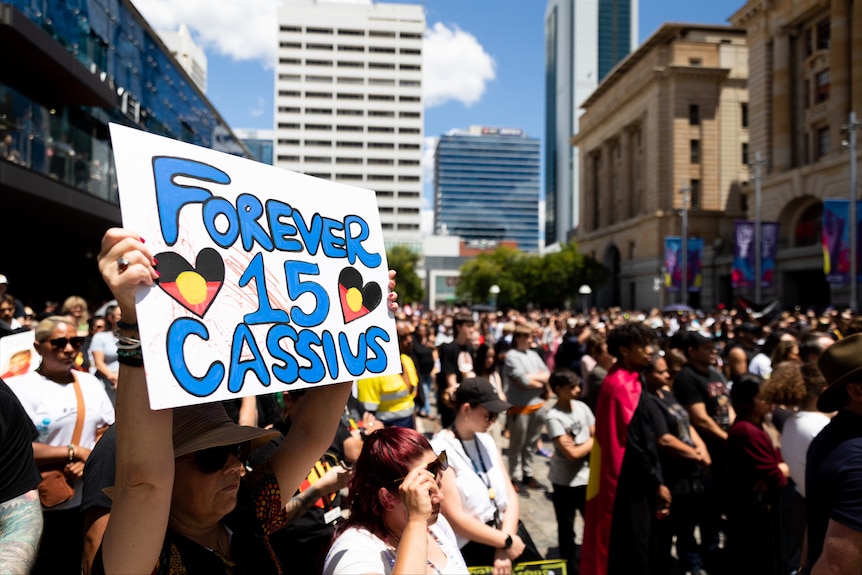 Across the country, more than 40 similar rallies are expected to happen throughout the day.
"All the brothers and sisters have come out in solidarity, love, respect … non-Indigenous brothers and sisters have reached out [to organise rallies]," event organiser Megan Krakouer said.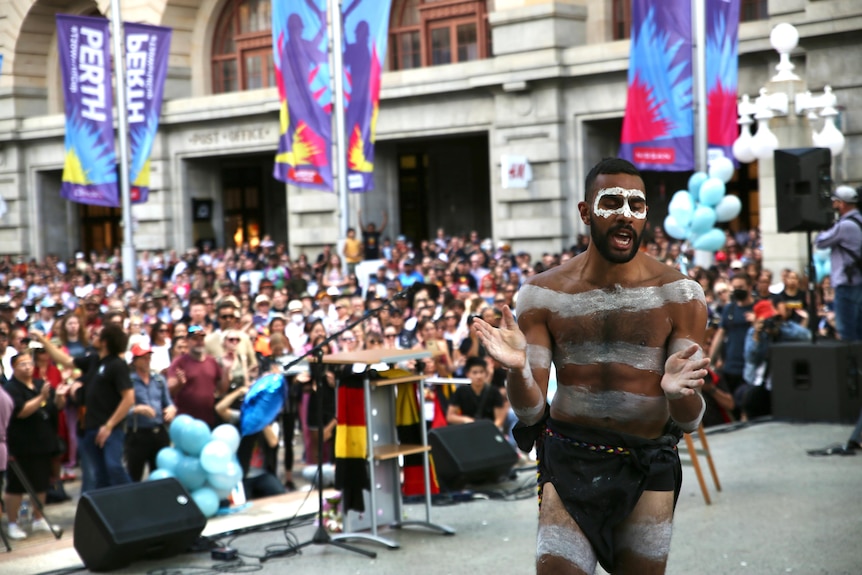 Attendees in Perth clapped in rhythm along with traditional dance and song as the rally began.
Some had attended countless rallies in the past sparked by Indigenous deaths.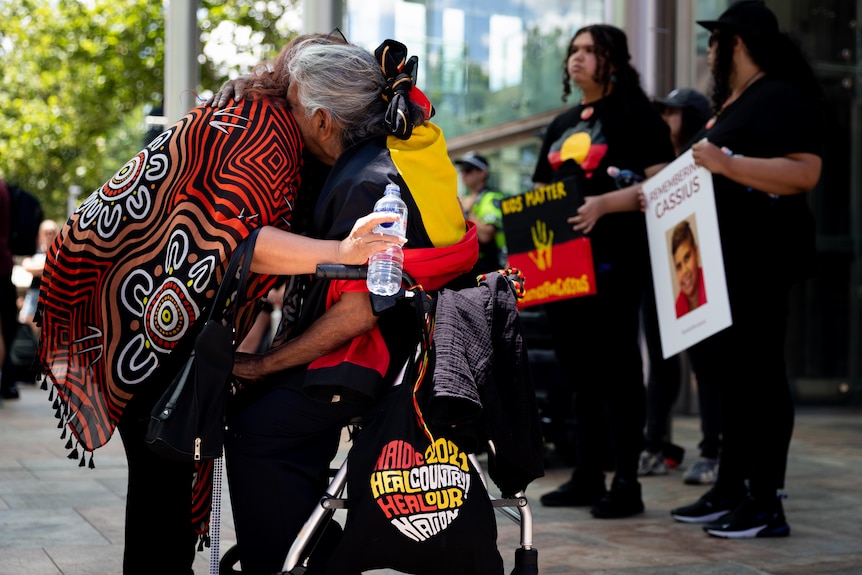 Others would only have memories of Cassius through stories told after his death.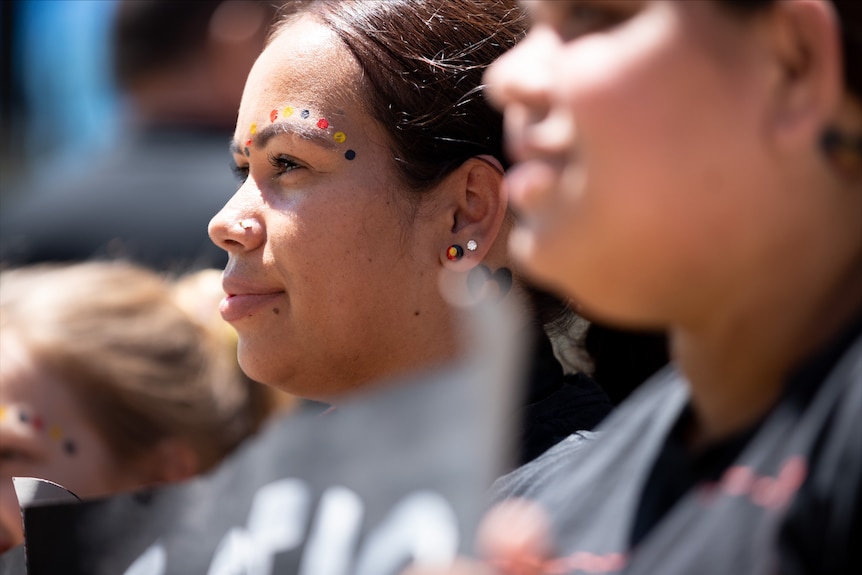 Noongar woman Melissa Ryder attended the rally with her children, echoing words that Cassius's mother had spoken before: "Kids matter."
"Stand up, and say 'it's not okay'. Kids matter," she said.
The sound of a didgeridoo hummed over the crowd as they listened to speeches calling for "justice for Cassius".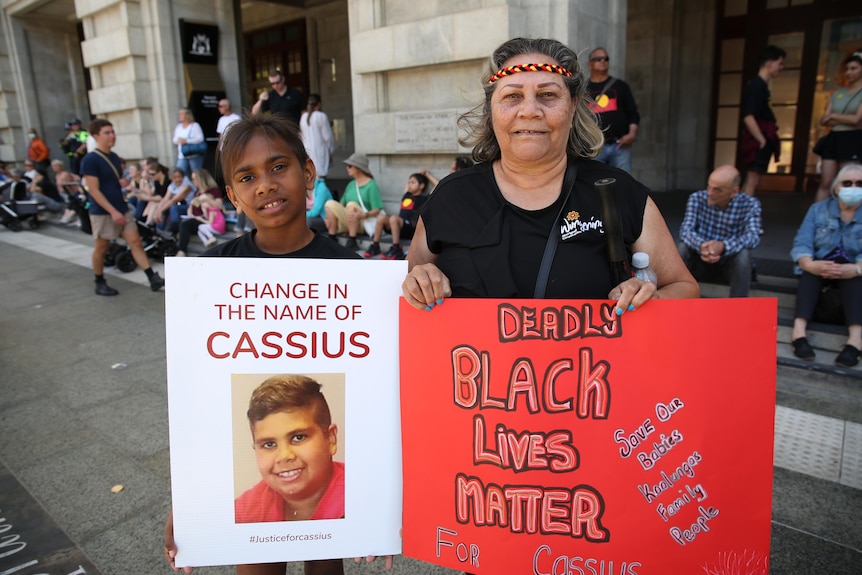 "We are here to support the family, and support everyone. We don't want it to happen again … we want to be walking free," Donna Pickett said.
"We want our koolungas — our children — to go wherever they want to be."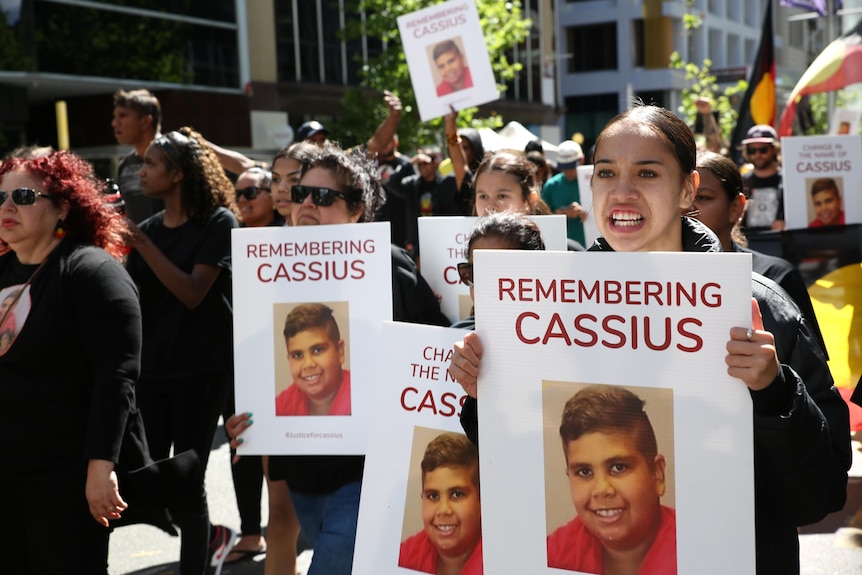 The crowd of thousands followed the lead of Cassius's mother and family as they marched through Perth CBD.
In Sydney, at least a thousand people — from all walks of life — gathered at the Town Hall to remember the 15-year-old.
'Fly high with the ancestors, Cassius'
Some of his family members from Western Australia were also in attendance.
They held candles to honour the Noongar teenager, some wrapped themselves in the Aboriginal flag, others held signs with the words 'Rest In Peace Cassius'.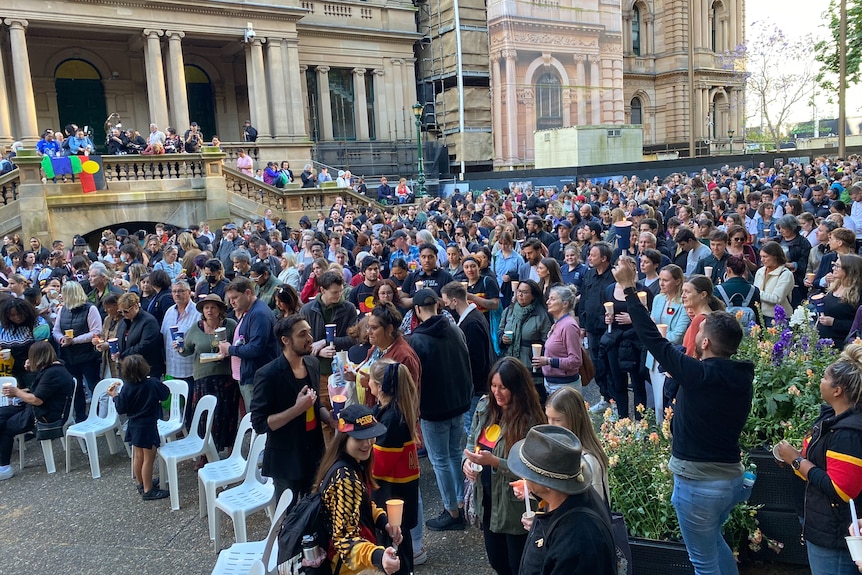 A minute's silence was held in his honour before a prepared statement from Cassius' mother, Mechelle, was read out by speakers — as it was at other vigils across the country.
Wiradjuri woman Lynda-June Coe said Cassius represented "every single son, every brother, right across this vast continent".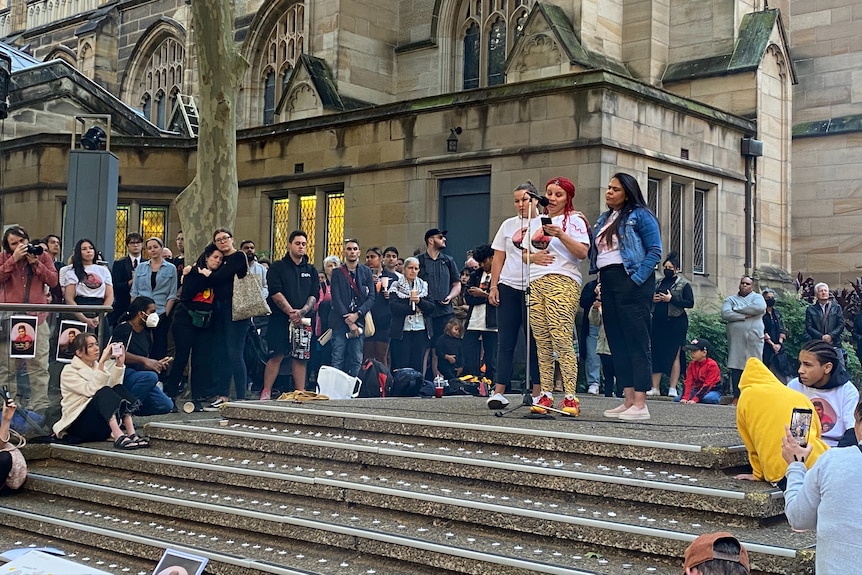 "We will never forget him," she told the crowd.
"To our allies, you gotta stand up … you gotta stand up.
"Fly high with the ancestors, Cassius."
'Proud of my little cousin'
In Melbourne, the community gathered at the Aboriginal Advancement League at Thornbury in the city's north.
More than 1,000 people attended the vigil to pay their respects to Cassius.
Vigil organiser Sam May — a Whadjuck-Ballardong Noongar man and an older cousin of Cassius's — said he felt pride that the wider community had come to show their respects.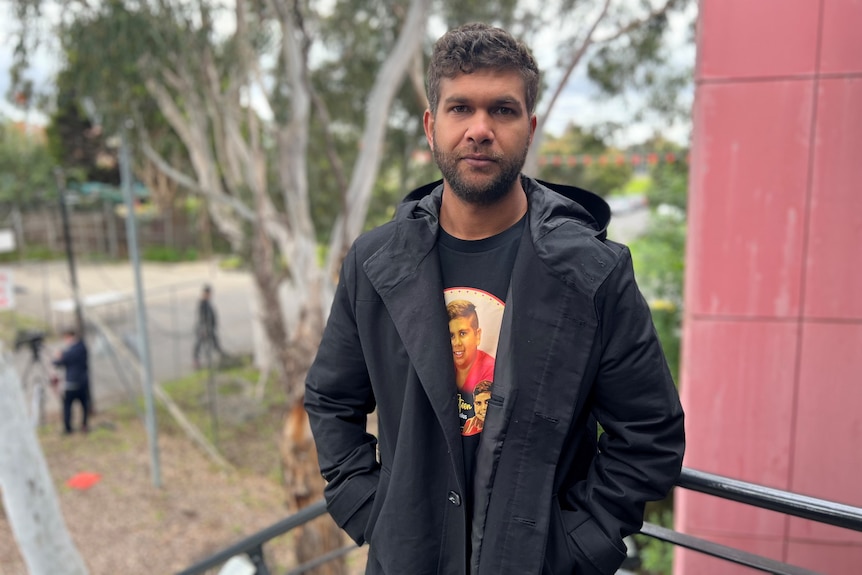 "It makes me proud. We shouldn't have to be here though, I really wish I wasn't," he said.
"But this moment makes me proud of my little cousin."
Mr May said that Aboriginal and Torres Strait Islanders across Australia were still processing the emotions from the incident.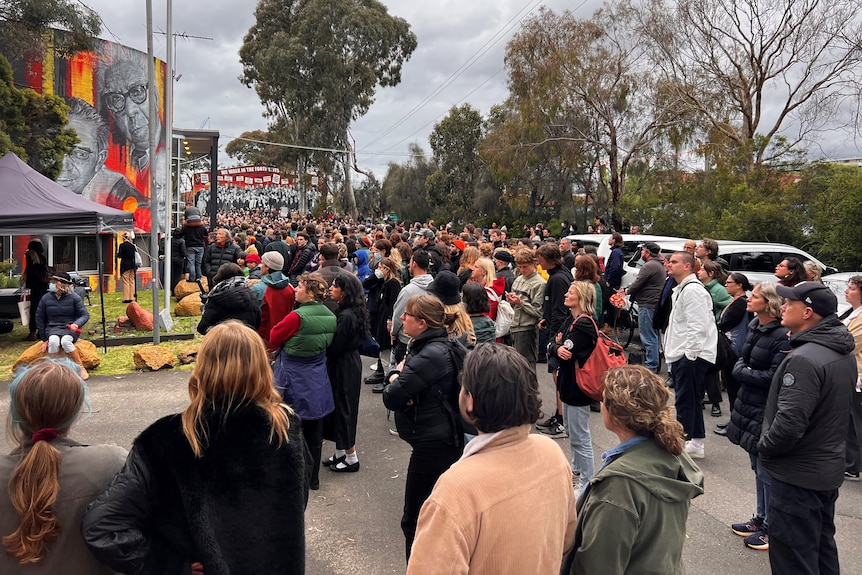 "We've been angry for so long, but this is not about anger, it's about hurt," he said.
"This could have happened to anyone. Why did it have to happen to my cousin?"
A crowd of more than 500 gathered at the Aboriginal Tent Embassy in Canberra.
Mourners came from across the ACT and the surrounding NSW region, including Yass Valley.