Helped along by one of the world's most notable billionaires, a U.S. firm is developing a birth control implant that can be activated or deactivated without surgery
Article content
Helped along by one of the world's most notable billionaires, a U.S. firm is developing a tiny implant that acts as a contraceptive for 16 years — and can be turned on or off using a remote control.
The birth control microchip, funded by the Bill and Melinda Gates Foundation, would hold nearly two decades worth of a hormone commonly used in contraceptives and dispense 30 micrograms a day, according to a report from the MIT Technology Review.
The new birth control, which is set to begin preclinical testing next year with hopes of putting it on shelves in 2018, can be implanted in the buttocks, upper arm or abdomen.
During Mr. Gates's tour of an MIT lab in 2012, he spoke with Professor Robert Langer about the possibility of a new birth control that could be activated and deactivated over a long period of time — sparing women a trip to the clinic to remove their contraceptive implant whenever they plan to get pregnant, the Technology Review reported.
Prof. Langer connected the foundation with MicroCHIPS, a Massachusetts firm licensed to use a controlled-release microchip technology.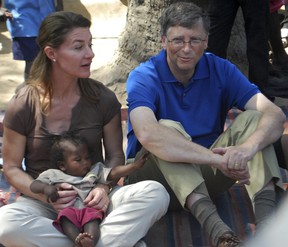 The Bill and Melinda Gates foundation has given more than $4.5 million to MicroCHIPS, Inc., to "develop personal system that enables women to regulate their fertility," according to an entry on the foundation's website.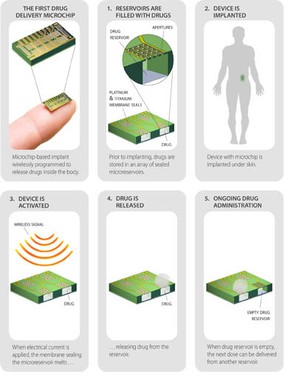 News of the foundation's latest project comes just a month after it announced grants for 11 "novel condom designs" — including an air-infused female condom, and male condoms using latex alternatives like hydrogels.
"The Gates Foundation is always looking for new ways to foster and accelerate innovative ideas that can improve, and even save, people's lives," Chris Wilson, the foundation's director of global health discovery, wrote in a news release on the condom funding in June.
"We are continually impressed by the talented people … with exciting ideas that can help address issues of great importance to women and children."