The Dutch online supermarket Picnic has received 600 million euros from the investment fund of Bill Gates. The founder of Microsoft hopes that Picnic can expand further in Germany and France.
Exactly how much money the much-discussed Bill & Melinda Gates Foundation pumps into Picnic is unknown. They did, however, guarantee the 600 million euros raised, which now benefits the online supermarket. A part would also come from existing investors, including the ABN Amro bank.
Picnic says it will use the money to expand further in Europe. Germany and France are the biggest players to expand considerably in the first place. In addition, Picnic wants to "innovate further in technology to meet the ever-growing demand". Bill Gates turned out to be their ideal business partner…
The online supermarket Picnic was founded in 2015 by Michiel Muller, the brother of AholdDelhaize CEO (Albert Heijn) Frans Muller. He did this together with Bas Verheijen and the internet entrepreneurs Joris Beckers and Frederik Nieuwenhuys. Since 2016, the company has also been active in France and since this year in Germany. The money from investor Gates will therefore come in handy to conquer the rest of the European mainland.
A call from the editors: DDS, like many other websites, is having a very difficult time due to the corona crisis. We want to keep everything readable for everyone for free, so that we depend on advertising for our income. But companies have financial concerns, so they don't have much to worry about. We also notice the consequences of this. Hence our broadcast to you, our readers: please support us! You can donate monthly or once via the reliable Dutch BackMe system. Please do, and help DDS stay afloat!
Online supermarket Picnic raises €600m to fund European expansion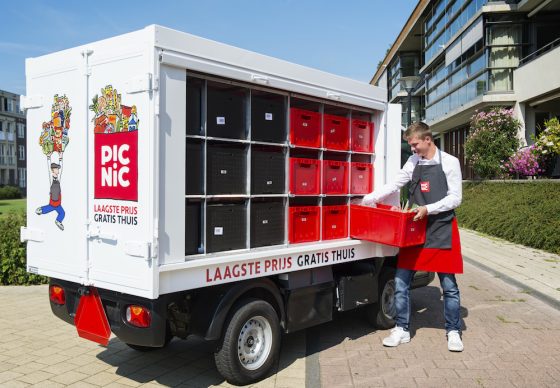 Dutch online supermarket Picnic has raised €600m from a variety of investors, including the Bill & Melinda Gates Foundation, to finance its international expansion. Picnic was founded in 2015 and currently delivers groceries in 125 cities in the Netherlands and Germany. The new investment will be used to expand its capacity in Europe, primarily Germany and France, the company said. 'Investment in robotised fulfilment centres, electric wagons and a team of world class software developers are necessary for long-term growth,' the company said. The money will also be used for technological development.
Read more at Shtf.tv