Last month saw the highest number of ambulance callouts for life-threatening conditions since records began, NHS England officials say.
The heatwave could have been one reason for increased demand, but experts say hospitals already face immense pressures.
Nearly 30,000 patients waited more than 12 hours to be admitted to hospital.
The number is up 33% on the previous month and the highest since records began in 2010.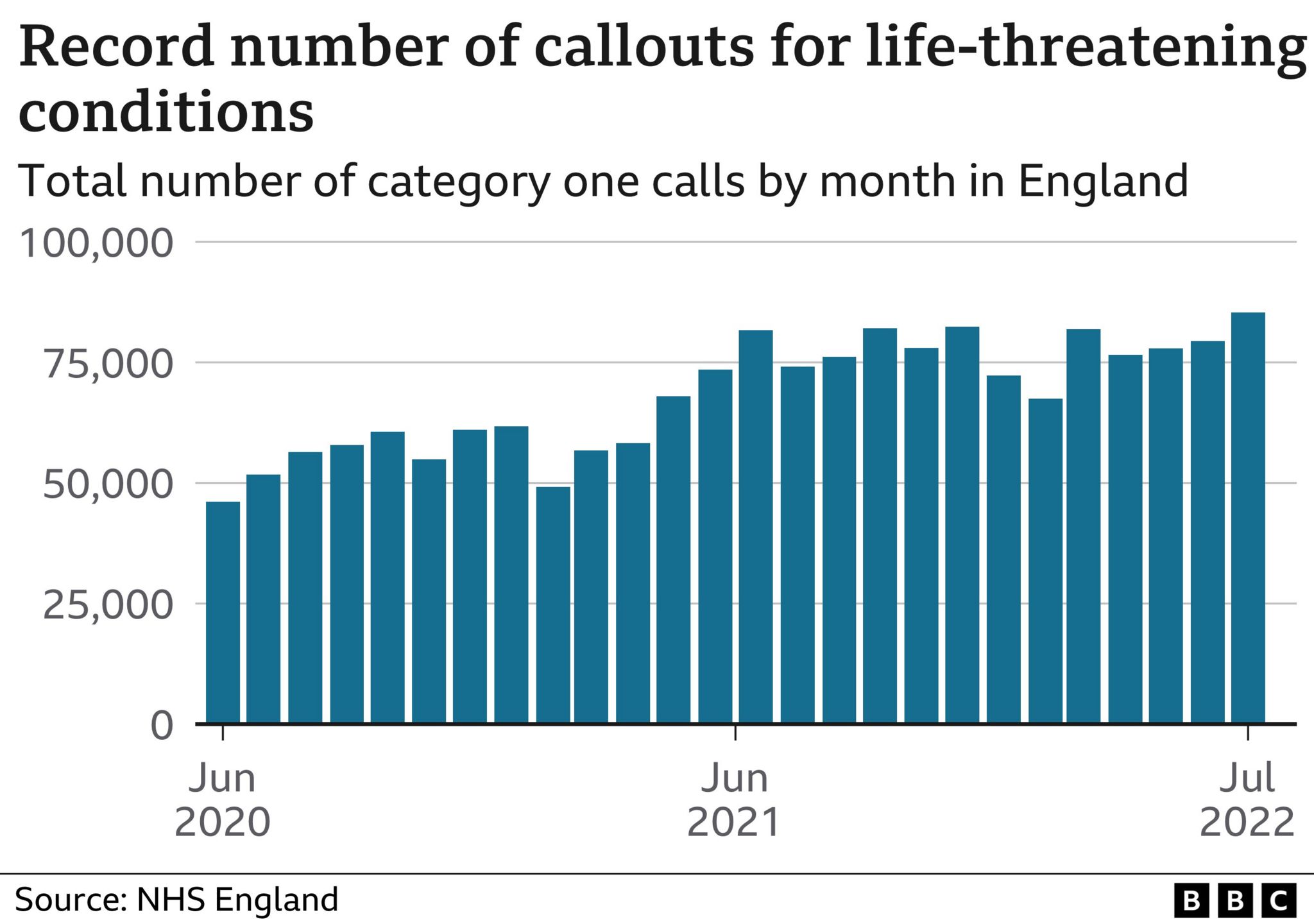 Richard Murray, chief executive of The King's Fund said the pressure on hospitals was also being felt right across the health and social care system.
He added: "At the end of July, 13,014 people were still in hospital beds despite being medically fit to be discharged, often due to a lack of available social care support. The challenges affecting the NHS cannot be solved without addressing the issues in social care."
According to the latest figures one six out of 10 patients faced delays in being discharged from hospital despite being ready to leave.
On average 12,900 patients a day spent more time in hospital in July than needed. This is a a 11% rise on the previous month.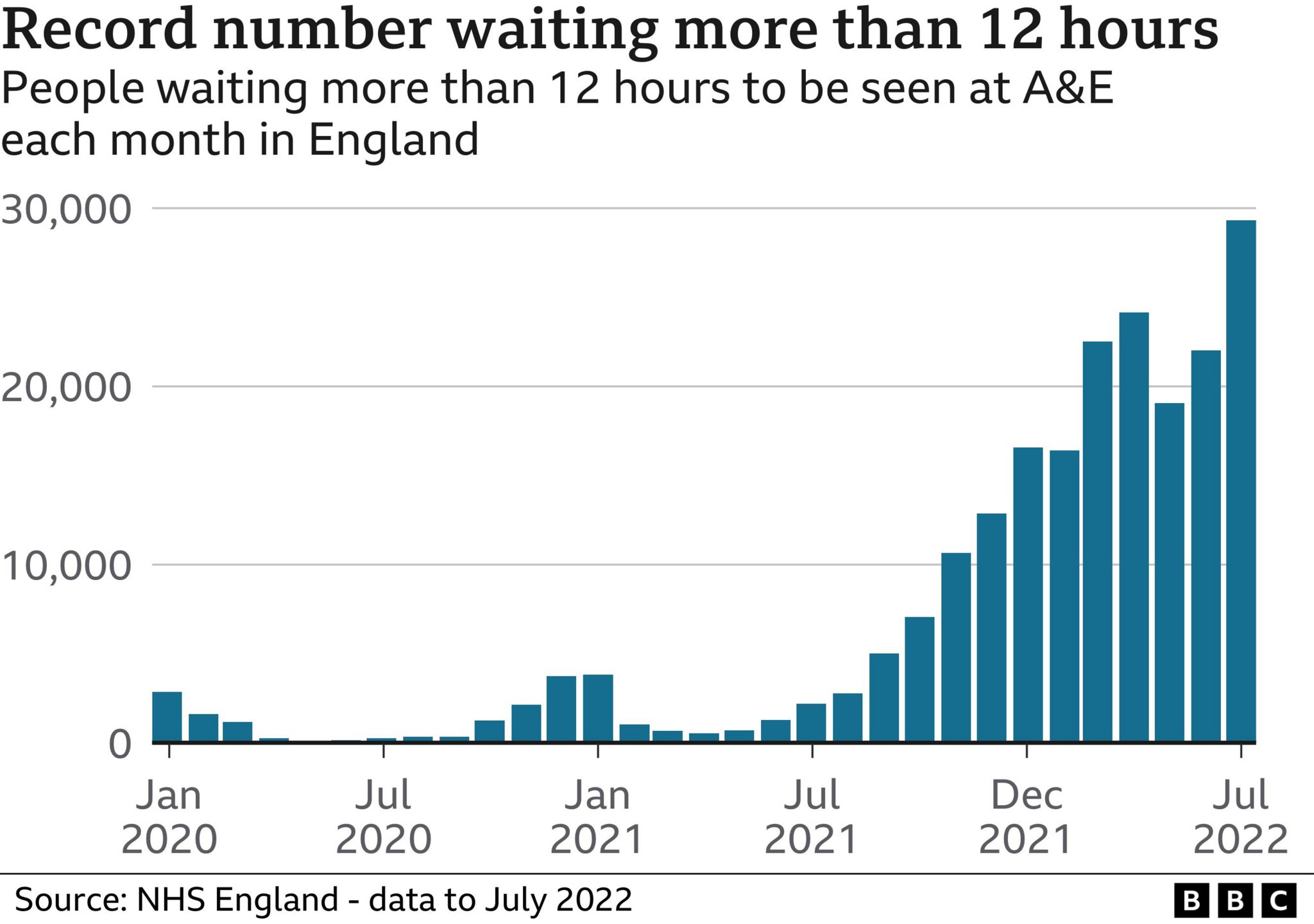 The latest figures also show there has been progress in reducing the number of people waiting more than 18 months for treatment.
In June that number stood at 53,911, down from 75,992 in January.
It comes as the number of people waiting longer than two years for routine operations in England has fallen from 22,500 at the start of the year, to fewer than 200, according to separate NHS figures.
But 6.7 million people are still waiting for hospital treatment.
Prof Sir Stephen Powis, NHS national medical director, said: "While the total backlog will continue to increase for some time, by managing to virtually eliminate two-year waits we are turning a corner in tackling Covid's impact on elective care."
He added: "As the country faces another period of high temperatures after last month's record-breaking heatwave, it is vital that anyone who feels unwell seeks advice or an NHS referral through 111 online or their local pharmacy, and only calls 999 if it is a life-threatening emergency."