#4 The Bidens received at least $31 million from Chinese businessmen linked to the highest levels of Chinese intelligence.
Hunter even admitted in his own words that his business partners worked for Chinese intelligence.
"My representation of the f*ckin spy chief of China."
#5 Hunter Biden acted as a "personal attorney" to CEFC's Ye Jianming in a $9 billion deal to purchase 14% of Russian oil giant Rosneft which faced US sanctions.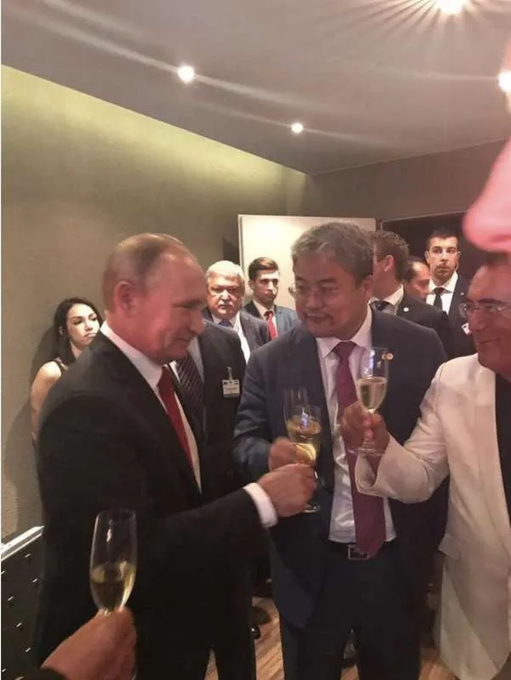 Hunter's business partner Zang Jianjun was photographed toasting with Vladimir Putin.