It's been 18 months since Canada's Freedom Convoy rocked the world, when truckers from all corners of Canada descended on Ottawa to protest Prime Minister Justin Trudeau's vindictive and punishing vaccine mandates. The three-week long protest was a joyous expression of human solidarity in the face of two years of ginned up moral panic and psychological warfare perpetrated against Canadians by their own government, and the shockwaves were felt throughout the world—both from the power of the protest and the vicious response to it by Trudeau.
While the Convoy was still hundreds of kilometers from Ottawa, Trudeau's Public Safety Minister, Marco Mendocino, was planning a media campaign deploying "a similar message to the one used in response to the Jan. 6 attacks in Washington, D.C." which would emphasize the "more extreme elements" of the protestors. Trudeau memed himself into believing that a January 6 type insurrection was about to storm Parliament Hill, and promptly vacated the city to hide at a chalet in rural Quebec, where he remained for several days.
The Freedom Convoy did not deliver on any of these manufactured concerns. In the three weeks of the protest, not a single violent act was committed. The protesters cleaned the streets of Ottawa and fed the homeless, and the weekends were raucous and joyful, with techno dance parties in the streets lasting into the wee hours.
Against such revelry, Trudeau invoked The Emergencies Act, which allows the Canadian government to suspend civil liberties in the face of a so-called state of emergency. The invocation brought an end to the protests and launched a Kafkaesque nightmare for many who were involved. Bank accounts were seized and funds confiscated. Tamara Lich was arrested, and still faces charges of "counseling mischief" for her role organizing the protest. And four others—Chris Lysak, Chris Carbert, Anthony (Tony) Olienick, and Jerry Morin—have been held without a trial and without bail for charges related to "conspiracy to commit murder" against Canadian police officers at the Coutts, Alberta border crossing.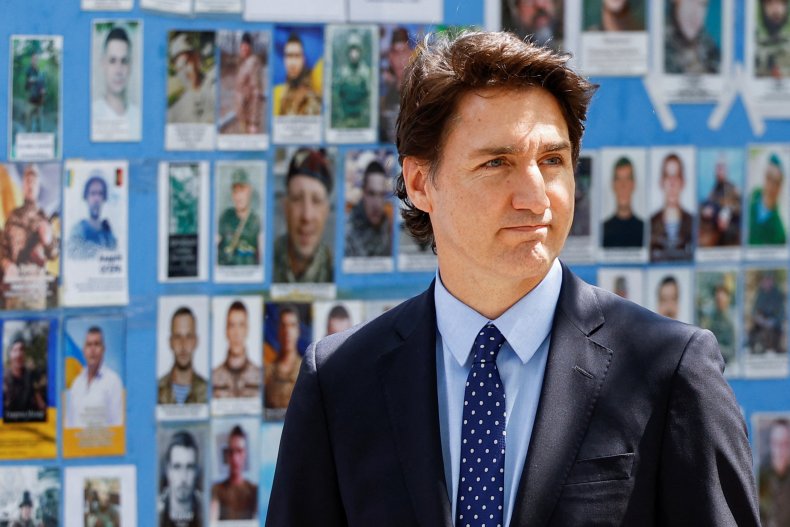 These are serious charges, which should imply serious evidence presented at an expeditious trial; yet at time of writing, it has been 515 days since these men were arrested, and no trial has yet taken place.