While always "fairly convinced I did the right thing," Pastor Aaron Rock said he certainly fretted in the first few months after becoming Ontario's first church leader charged with breaking the province's COVID-19 lockdown rules.

On Monday, the Crown withdrew twin charges against the head of Windsor's Harvest Bible Church, more than a year after accusing him of violating the Reopening Ontario Act by hosting in-person religious services where the attendance exceeded what was permitted at the time.

Punishment could be stiff under the legislation, enacted at a time when anti-coronavirus vaccinations were not yet widely available and the Ford government had declared a health emergency in response to Ontario's mounting pandemic death toll. Defying the law, Rock faced potential punishment of up to a year in jail and a fine of between $10,000 and $100,000 on each of two counts.

"I was a little bit surprised, pleasantly surprised," Rock told the Star Thursday about the prosecution's decision to withdraw its case in provincial offences court this week. "I've never been a guy in trouble with the law — it was kind of surreal," he said.
Even before being charged by the Windsor Police Service for hosting a Sunday service on Dec. 20, 2020, with more than the 10 people maximum mandated at the time for a religious gathering, Rock was in the news for protesting and apparently ignoring lockdown rules.
"These are terrifying days for people. To be locked out of church would be really, really bad news," he told the Star in an interview a month earlier.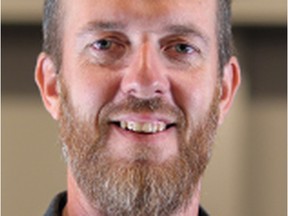 Rock said he's not an anti-vaxxer or even opposed to health restrictions for public safety, but he felt the COVID-19 threat was "wildly exaggerated" and that the restrictions imposed on communities and businesses were "foolish and very destructive."
Rock said his church initially decided to also close down when the first in a series of lockdowns in Ontario in 2020 and 2021 were announced.
"But we started to see a lot of non-medical damage to our people," he said, citing marriage and domestic "challenges" related to being "cooped up at home," as well as parishioners being negatively affected mentally, including those "falling back into addictions" and some even openly discussing suicide.
The lockdowns, said Rock, "were an exaggerated response. We felt there should have been a more balanced approach."
Harvest Bible, located on Windsor's west side, describes itself as a non-denominational church with a younger and ethnically and economically diverse congregation.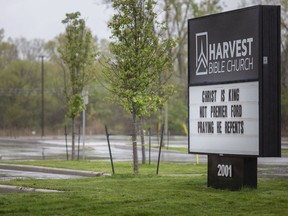 Asked why his church would defy lockdown laws, Rock said: "Many reasons, but at the core, it's commanded in the scriptures (Bible) for us to gather."
Also, "what really angered me," he said, was seeing in the news what he called the hypocrisy of community leaders ignoring their own rules, for example, the prime minister and a police chief being shown participating at a crowded political rally, or the mayor being photographed in a restaurant in violation of the Reopening Ontario Act. Rock also points to Premier Doug Ford visiting his summer cottage while his government was urging Ontarians to stay at home except for essential trips.
The local Crown's office did not return requests from the Windsor Star for comment before print deadline on Thursday.
"The language I was given is that there were no reasonable grounds for conviction," said Rock, adding that prosecutors had earlier offered to withdraw one of the charges if he pleaded guilty to the other. He said his actions were "tied to my religious belief."
Rock's legal challenges aren't over. A similar charge that followed a protest he attended in Stratford in April 2021 has also been withdrawn, but he's still fighting a provincial offences charge stemming from a religious gathering in Kitchener deemed illegal at which he and other pastors spoke out against lockdown restrictions.
In just days following the original Windsor charge, a GoFundMe crowdfunding appeal raised in excess of the $50,000 goal set for Rock's legal defence fund. His legal case was argued by lawyers with the Justice Centre for Constitutional Freedoms.
The Windsor charges were withdrawn on the same day this week as a Windsor Police Act disciplinary hearing commenced against a city constable who had donated cash to the so-called Freedom Convoy that occupied downtown Ottawa and blockaded the Ambassador Bridge in February 2022.