Considering that airline pilots are "a very healthy" segment of the population, it's disturbing to see a recent cluster of pilots becoming "incapacitated," said Josh Yoder, president of U.S. Freedom Flyers, an aviation advocacy group.
During the past month, seven airline pilots have suffered sudden medical problems according to U.S. Freedom Flyers and Dr. William Makis, a Canadian doctor who has been documenting the trend worldwide.
Two of the incidents happened in the United States; both flights had to be diverted so the pilots could receive medical care. The remaining five incidents occurred in other countries.
The latest incident, on March 25 in Romania, involved a pilot who was just 30 years old, Makis said, citing a news report.
Based on private conversations with other pilots, Yoder and Makis believe many more medical emergencies are likely escaping public notice.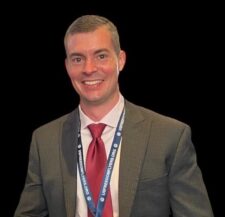 "I've been doing speaking events about COVID-19 vaccine injuries, and I've had pilots meet with me directly after the events, and they relayed to me stories about close calls and cardiac incidents that never make it into the news," Makis told The Epoch Times.
Although the COVID-19 vaccination status of the seven pilots in the March incidents was unknown, Makis and Yoder are both concerned about the implications for aviation safety.
Sudden medical crises have occasionally struck pilots over the years. "But it's never happened with the frequency that we've seen over the past year-and-a-half," said Yoder, 37, a pilot for 14 years, told The Epoch Times.
Pilots must comply with strict medical standards and undergo regular tests to ensure they are healthy enough to fly safely.
Yet many pilots complied with "jab-or-job" ultimatums and got the COVID-19 shots, Yoder said, increasing concerns that side effects from the shots could be manifesting in these recent incidents.
But that possibility is politically charged; investigators seem reluctant to delve into it, Yoder and Makis agree.
Yoder said medical privacy considerations further enshroud these incidents. He said information is kept under wraps "unless the pilots themselves or their families are willing to speak out, which they usually aren't."
Airlines Confirm 2 US Incidents
Few details have emerged about the two recent incidents involving U.S. pilots.
In an email to The Epoch Times, Southwest Airlines said the term "incapacitated" may not be accurate in describing the March 22 incident involving one of its pilots.
However, that word was repeatedly used during air-traffic control radio transmissions about the incident, which The Epoch Times obtained from LiveATC.net.
Southwest Flight 6013 was heading from Las Vegas to Columbus, Ohio, and had to return to the Las Vegas airport "when one of our pilots needed medical attention," the airline said.
A person speaking on the LiveATC.net recording says that the captain of that flight, a 47-year-old male, initially complained he was suffering stomach pain.
About five minutes later, the pilot "fainted, or became incapacitated of some sort," then regained consciousness about a minute later, the reporting person said.