Amsterdam-based online supermarket Picnic announced today that it has raised €600M in its Series D round of funding to accelerate its growth and become the 'most' sustainable grocery delivery service in Europe.
The fresh funding was led by the Bill & Melinda Gates Foundation Trust which holds investments that support the Bill & Melinda Gates Foundation. Existing investors also participated in the round.
Capital utilisation
The proceeds from this round will help Picnic to accelerate the roll-out of its services in Europe, especially Germany and France.
The funds will enable the company to invest in automated fulfilment centres, electric vehicles, and the expansion of Picnic's tech team. The sustainable concept, in which groceries are delivered for free to customers' homes with electric vehicles while also avoiding food waste, is one of the main transformational elements of Picnic's delivery model.
The company also plans to invest in technological innovations to serve the growing demands of its customers.
'No more waiting for your groceries'
Founded in 2015 by Michiel Muller, Frederik Nieuwenhuys, Joris Beckers, and Bas Verheijen, Picnic quickly became a household name in the Netherlands, and their small electric vans a familiar sight. The company has developed the modern-day milkman, a mass-market home delivery system for fast-moving consumer goods.
Picnic's innovative concept meant they could offer the same products at the same price as regular supermarkets, but deliver them right at the door of their customers. The products are fresher and cheaper as the company does not own any stores.
Picnic controls the entire supply chain itself and works closely with local suppliers. It also develops its own products with the 'best' suppliers in the world. Besides, it also delivers everything free of charge in 100 per cent electric cars. The company's electric cars have covered more than 1.4 million kilometres to date.
Joris Beckers says, "Making the food chain more sustainable is one of the biggest and most important challenges of our generation. Our mission was to design a new food distribution system that is not only sustainable but also completely reinvents grocery shopping. We continue to invest in growth and technology to provide the best service to our customers. We are extremely proud to partner with the Bill & Melinda Gates Foundation and continue our growth."
The online supermarket has now expanded to more than 200 locations in the Netherlands, Germany, and France, and has saved millions of individual trips to the supermarket.
In February 2020, the company reported that it had saved customers a total of more than 500,000 hours of supermarket visits. Delivery with electric cars reduced carbon emission by more than 150,000 kilos.
🚨 BOMBSHELL: Eva Vlaardingerbroek Exposes How Bill Gates May Be Connected to Taking the Farmers Land
Bill Gates food distribution centre in the Netherlands burns down. More food distributions, more penalties against farmers, these Globalists are stopping at nothing to break society so they can own everything and control everything by 2030.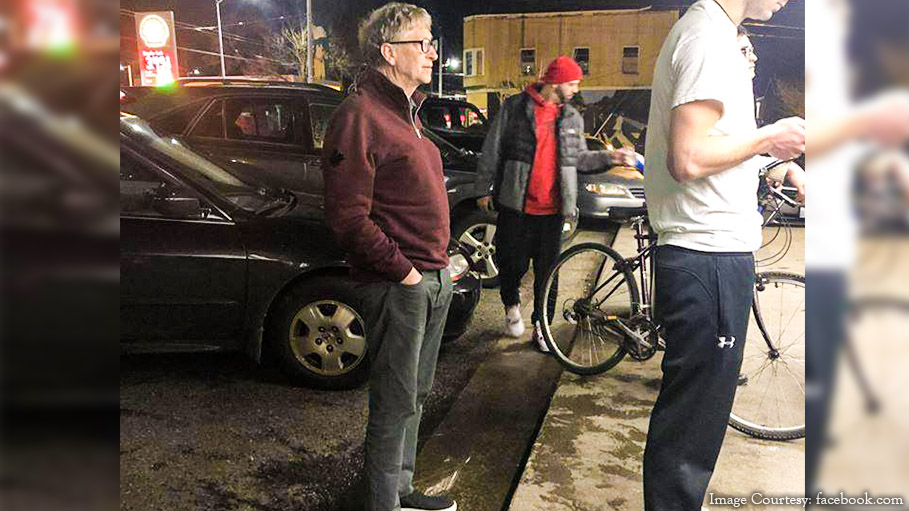 Stock up while you can, grow food, buy seeds, can and dehydrate good healthy food.