A childcare worker police allege raped and abused 91 girls over a 15-year period is also accused by police of having produced material that was linked to a prolific global paedophile network called The Love Zone.
The dark web network, where abusers around the world disseminated vile images, was run by Adelaide paedophile Shannon McCoole who is now behind bars.
On Tuesday, a 45-year-old Gold Coast man was arrested and charged with 1623 child abuse offences including 136 counts of rape and 110 counts of sexual intercourse with a child under 10.
The alleged offences relate to 87 children in Australia, and another four overseas between 2007 and 2022.
The man was a former childcare worker who had worked in 10 centres in Brisbane, one in Sydney and another overseas.
According to the ABC, one of the man's employers was a childcare centre associated with a tertiary facility, and that he was known to have been associated with unofficial photographer duties at the facility.
Authorities are now facing questions about how the man was able to continue the alleged offending for so long, and why he appears to have been able to keep his Blue Card to work with children in Queensland despite to reports to police about him in 2021.
Queensland Police acting assistant commissioner Col Briggs said both reports in 2021 were investigated "however, there was insufficient evidence to take action against any person based on the evidence available to ­investigators at that time".
Queensland Attorney-General Yvette D'Ath said on Tuesday she had ordered an urgent briefing on the man's approval to work with children.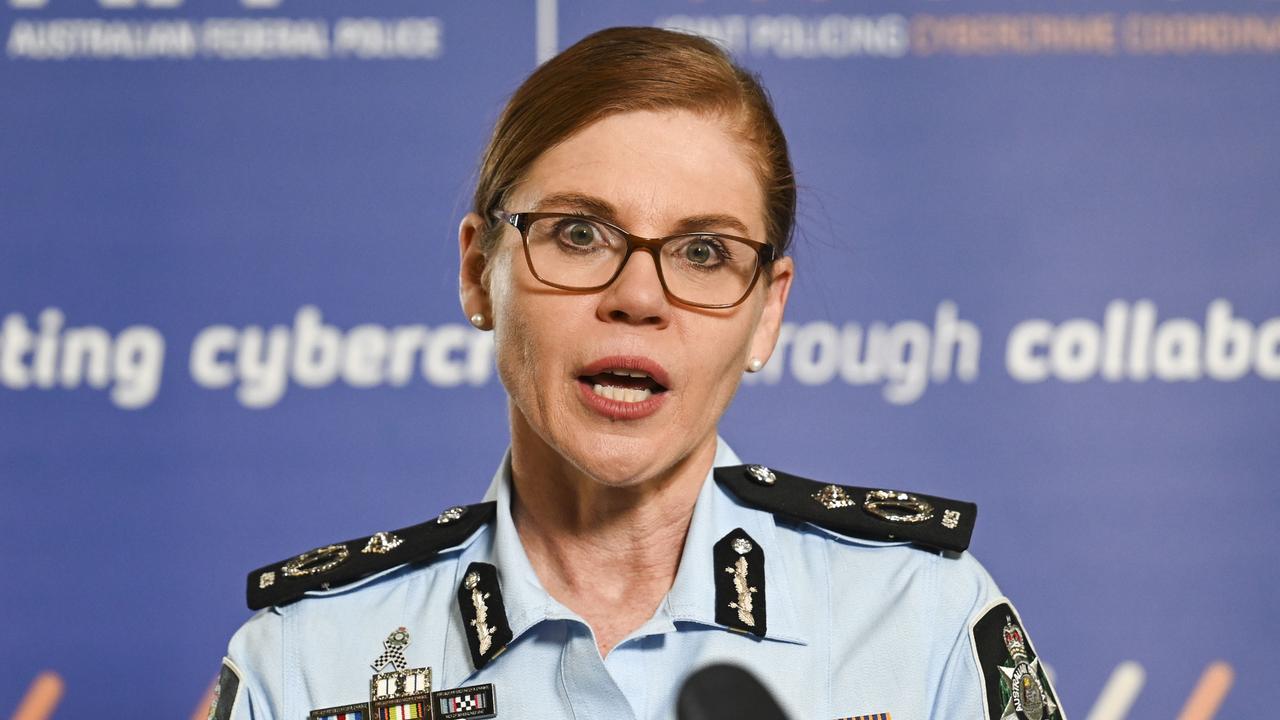 AFP Assistant Commissioner Cyber Command Justine Gough holds a press conference at AFP headquarters in Canberra. Picture: NCA NewsWire / Martin Ollman
The charges come after years of joint investigations by the Australian Federal Police (AFP), Queensland Police Service (QPS) and NSW Police Force (NSWPF), sparked by images shared on the dark web between 2013 and 2014.
According to The Courier-Mail, videos and photographs allegedly made by the Gold Coast man were found on The Love Zone pages following McCoole's arrest.
McCoole is serving 35 years in prison for child sexual abuse conducted between January 2011 and June 2014.
Police allege there were about 4000 images found on the Gold Coast man's electronic devices when he was arrested last August.
It took months for police to examine the images and identify the girls involved, as part of QPS' Taskforce Argos.
Cops were also able to eventually investigate objects in the background of the dark web images — specifically a set of bedsheets — and trace them to a Brisbane childcare centre.
The set of bedsheets were traced back to a specific manufacturer who supplied to centres in Queensland.
It was through the childcare centres that police were able to track down the suspect.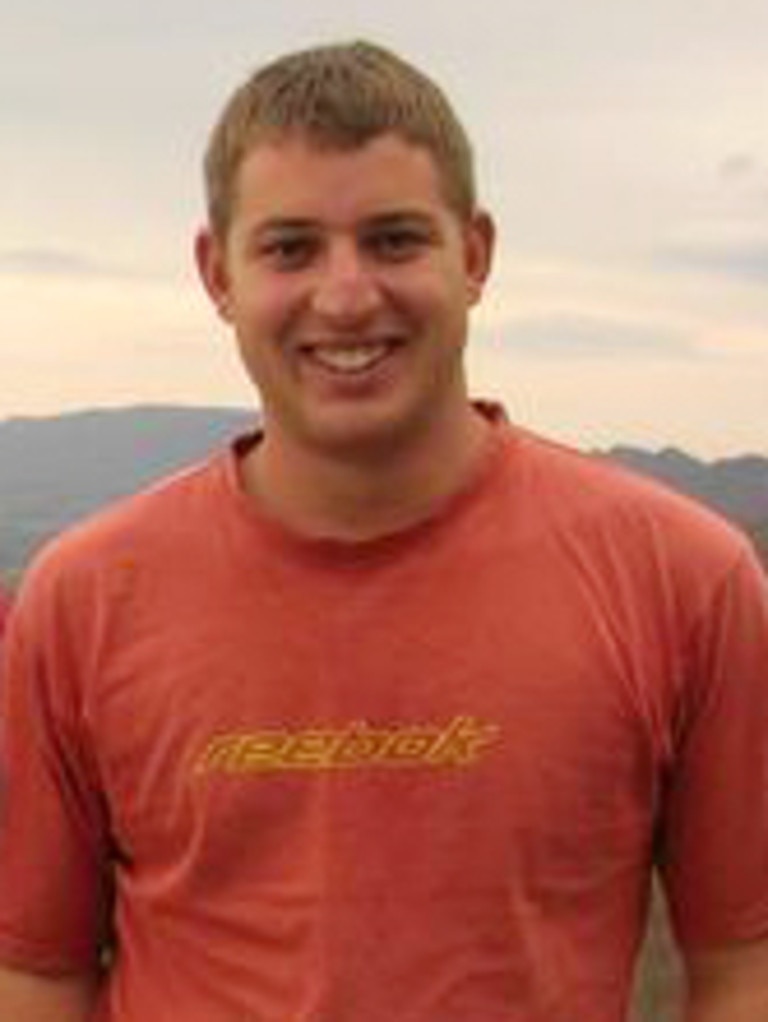 Child sex offender Shannon McCoole who ran The Love Zone.
McCoole is serving 35 years in prison.
"The challenges posed by an investigation of this type were significant and officers never gave up on identifying this alleged offender, reminding themselves that everything you do online leaves a trace," said QPS Acting Assistant Commissioner Colonel Briggs.
The AFP executed a search warrant at a home in Brisbane on August 20 and arrested him that same day in the city's southwest.
He was charged with "making and distributing child abuse material that was allegedly posted on the dark web", after police allegedly discovered a hard drive filled with child abuse material of young girls.
Police searched two other properties, including the man's Gold Coast home, where they discovered "electronic devices" allegedly filled with child abuse material that he created.
Evidence collected in the raids also allegedly led police to identify complainants across the border in NSW.
In September 2022 the AFP led a joint task force with the QPS and Australian Centre to Counter Child Exploitation (ACCCE) to review nearly 4000 seized images and videos the man had allegedly created.
Victim identification specialists then helped identify 91 children who had allegedly been offended against by the man.
The AFP alleges the offending took place in 10 childcare centres in Brisbane between 2007-2013 and 2018-2022, one overseas centre between 2013-2014, and one centre in Sydney between 2014-2017.
The man worked at other childcare centres but the AFP have confirmed that there is no allegation the man offended at those centres.
Detective Superintendent Colonel Briggs of the Queensland Police Service. Picture: NCA NewsWire/Tertius Pickard
AFP Assistant Commissioner Justine Gough told reporters at a press conference on Tuesday the AFP was confident that all 87 alleged victims in Australia had been identified and their parents informed of the investigation.
She said some of the individuals identified in the alleged child abuse material were now aged over 18 years old and have also been informed, and officers were still working with international authorities to determine the identities of four more children.
Assistant Commissioner Gough described the alleged offences – which all involved young girls and were allegedly recorded by the man on his phone and on camera – as "chilling news" for families, carers and the community.
"It is with a heavy-heart that the AFP and other law enforcement dedicate so much time and resources to prevent and take action against individuals who commit heinous crimes against children," she said in a statement.
"There is not much solace I can give parents and children who have been identified … but I can tell you that we never gave up, and we never will when it comes to protecting children."