Imran Khan elected as 22nd prime minister Pakistan:
It was Imran Khan's foray into philanthropy and his interaction with the common people
that led him to join politics. He founded Pakistan Tahreek-e-Insaf (Pakistan's Justice
Movement) in 1996. He won election to become a Member of the National Assembly of
Pakistan from 2002 to 2007, and again from 2013 to 2018. In 2018 General Elections, he
contested from five constituencies and won from all. No politician in country's history has
ever won 5 seats and a seat from three out of four provinces of Pakistan. With PTI securing
the majority in the National Assembly, he formed his Government on 18 August 2018.
His political struggle, spanning over 22 years, revolves around equality, justice and
compassion. Prime Minister Imran Khan holds the vision to transform Pakistan into a
Welfare State, based on the principles of 'Riyasat-e-Madina'. With a people-centric
approach, he has launched Ehsaas (compassion) programme to uplift poor segments of the
society in Pakistan.
Pakistan Tehreek-e-Insaf chief, who was take oath of office on 18 Aug 2018, promises an era of 'accountability'.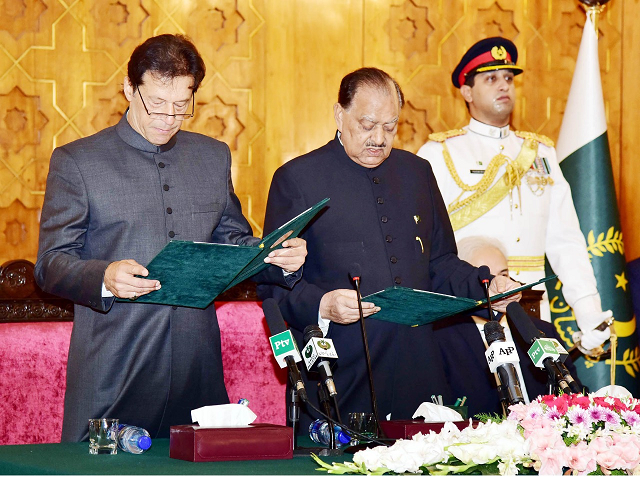 Khan secured 176 votes of Member of nation assembly beating  Shehbaz Sharif who got 96.
Imran Khan Led Pakistan to Historic World Cup Triumph in 1992
Found a Cancer Hospital for poor people of Pakistan:
The inspiration to build a cancer hospital came after his mother, Mrs. Shaukat Khanum, succumbed to cancer in 1985. During his mother's illness, he also witnessed the plight of poor cancer patients in Pakistan's hospitals, and deeply felt the need for a specialized cancer centre in his country. He had a vision of making cancer treatment accessible to every Pakistani who needed it. This is reflected in the hospital's mission statement:
"To act as a model institution to alleviate the suffering of patients with cancer through the application of modern methods of curative and palliative therapy irrespective of their ability to pay, the education of health care professionals and the public and perform research into the causes and treatment of cancer"
At UN, Pakistan Prime Minister urges 'bold steps' to prevent humanitarian crisis
Pakistan premier says 'absolutely not' to US bases
Washington reportedly has been pressing Islamabad to allow bases following US pullout from Afghanistan
Washington reportedly has been pressing Islamabad to allow bases following US pullout from Afghanistan
Pakistani Prime Minister Imran Khan has reiterated that his country will not allow the US to carry out counter-terrorism operations following the latter's scheduled pullout from neighboring Afghanistan, state-run media said.
"Absolutely not. There is no way we are going to allow any bases, any sort of action from Pakistani territory into Afghanistan. Absolutely not," the prime minister said in an interview to be aired on Sunday (20-06-2021), according to The Associated Press of Pakistan.
Interviewer Jonathan Swan had questioned: "Would you allow the American government to have CIA here in Pakistan to conduct cross-border counter-terrorism missions against al-Qaeda, ISIS or the Taliban?"
Surprised over his clear-cut response, Swan interrupted the prime minister to reconfirm his words asking: "Seriously?"
This stance won a lot of praise in Pakistan with the term #AbsolutelyNot trending in the country.
This is
@ImranKhanPTI
's tweet from January 2012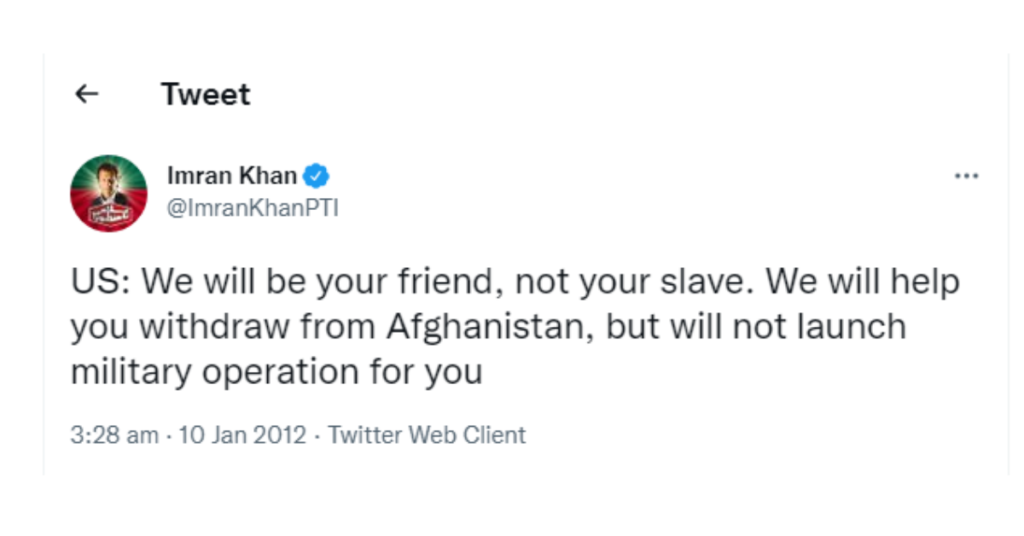 prime minister imran khan on a two-day visit to russia from february 23 on the invitation of president vladimir putin
Pakistan's Khan in Russia to Discuss Trade, Energy Cooperation with Putin
Pakistan's prime minister Imran Khan has struck a deal to import natural gas from Russia – despite outcry over the invasion of Ukraine.
As countries impose sanctions and seek to isolate Vladimir Putin, Khan became the first leader to sign a new trade deal with Russia since the attack.
He said the pair had "great discussions" on his visit to Moscow last week, which took place as Putin launched the invasion.
They signed a bilateral agreement and Khan also agreed to import two million tons of wheat from Russia.
He defended the deal in a televised speech to the nation, saying Pakistan had needed it.
"We have signed agreements with them to import natural gas because Pakistan's own gas reserves are depleting," he said.
"Inshallah (God willing), the time will tell that we have had great discussions."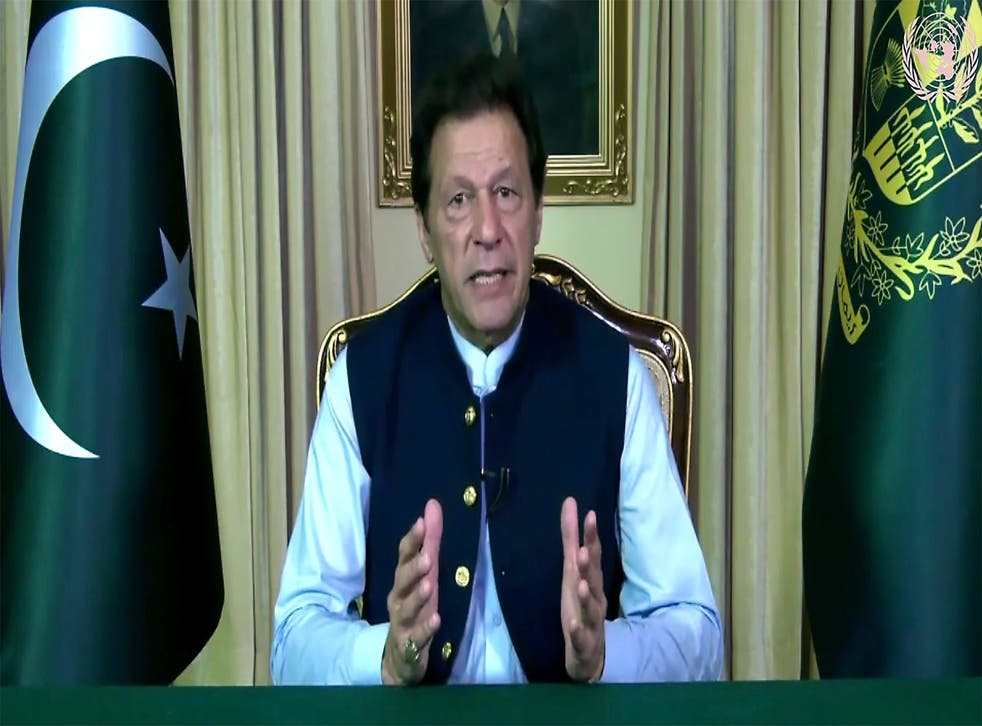 Khan has expressed concern over the invasion of Ukraine, but fallen short of denouncing it.
Now, the top diplomats of 22 countries have called on Pakistan to support a resolution condemning Russia's aggression against Ukraine in the United Nations General Assembly.
The US reacted angrily to the news of Mr Khan's visit even before Russia's invasion of Ukraine began, saying the onus was on every "responsible" country to voice objection to Mr Putin's actions.
"Are We Your Slaves?" Pak PM Slams Western Envoys' Joint Letter On Russia: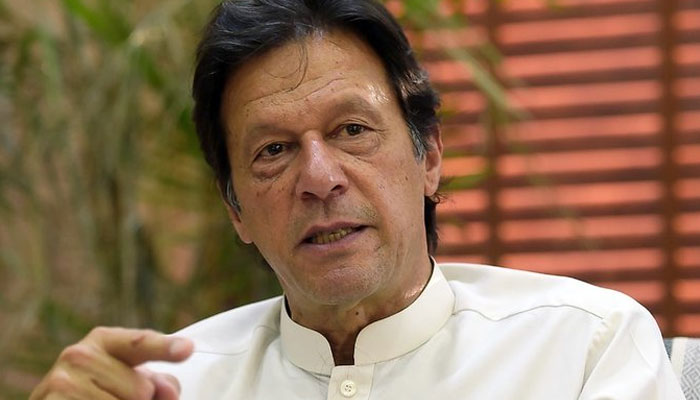 Imran Khan's remark came after the heads of 22 diplomatic missions released a joint letter urging Pakistan to support a resolution at the UN condemning Russia's invasion of Ukraine.
The heads of 22 diplomatic missions, including those of European Union member states, released a joint letter on 1 March 2022  urging Pakistan to support a resolution in the United Nations General Assembly condemning Russia's aggression against Ukraine.
The move to release the letter publicly was rare.
"What do you think of us? Are we your slaves…that whatever you say, we will do?" Imran Khan said while addressing a political rally.
He said Pakistan had suffered because it had supported the Western NATO alliance in Afghanistan, and instead of gratitude faced criticism.
We are friends with Russia, and we are also friends with America; we are friends with China and with Europe; we are not in any camp," Khan added, saying Pakistan would remain "neutral" and work with those trying to end the war in Ukraine.
Imran Khan paying price for being "disobedient" to America, says Russia
Russia has criticised the US for making "another attempt of shameless interference" into the internal affairs of Pakistan and asserted that Prime Minister Imran Khan was paying the price for being "disobedient" to Washington and being punished for visiting Russia in February this year.
Imran Khan discloses US official Donald Lu who sent 'threat letter'
Prime Minister Imran Khan on Sunday(shared more details about the threat he had been facing since early last month.
During a meeting with ex-lawmakers, PM Imran Khan, revealed that the threatening message that was received from the US was sent by its Assistant Secretary of State for the South and Central Asian Affairs Donald Lu.
Imran Khan claimed that Donald Lu warned the Pakistani envoy to the US, Asad Majeed, that there would be implications if the Pakistan PM survived the no-trust vote in the National Assembly.
 major developments:
A no-confidence movement was registered in the Pakistani parliament on the 8th of March, in an effort to dislodge Imran Khan from the post of prime minister. Accordingly, the opposition had to prove, via a show-of-hands vote, that the prime minister has lost the confidence of the majority of the representatives and should be sacked. This is a legitimate move as its provision exists in the constitution. The opposition (allegedly) horse-traded and bought some representatives of Khan's party and showed their interviews on various television channels.
After that, two small political parties, which were allied to Khan, changed allegiance and joined the opposition. Previously, under similar circumstances, the powerful Pakistan army would save Khan; but this time he fell out of favor. Khan decided to take the battle to his strong ground, the people of Pakistan, and started a series of public gatherings.
Khan read some excerpts from the (allegedly) official communication sent by the Pakistani ambassador
This, according to Khan, was the message conveyed to the Pakistani ambassador by a high-level official of that foreign government. The message was humiliating and demanded the ouster of Khan in a no-confidence motion. The no-confidence movement was filed after that meeting, Khan alleged. The crowd was roaring with fury; how a foreign country could meddle in our internal affairs and try to bring these corrupt to the core politicians into power.
When IK mentioned foreign involvement in the no-confidence motion, the opposition parties rejected the claim and asked to show the communique. IK could not show the letter publicly because of an official secrets act. He called the meeting of the National Security Council (NSC). This is the topmost security related institution of Pakistan. The NSC comprises of prime minister, many important ministers such as an interior minister, foreign minister, national security advisor among others; and armed forces chiefs (The army chief, air force chief and naval chief), chairman joint chiefs of staff and the ISI chief.
The joint statement of NSC declared that the communique was blatant interference in the internal affairs of Pakistan. Furthermore, NSC decided that demarche would be issued in both Pakistan and Washington. The foreign office issued a demarche to the head of US mission in Pakistan and in Washington.
Pakistan's Imran Khan removed as prime minister after no-confidence vote on 09-04-2022: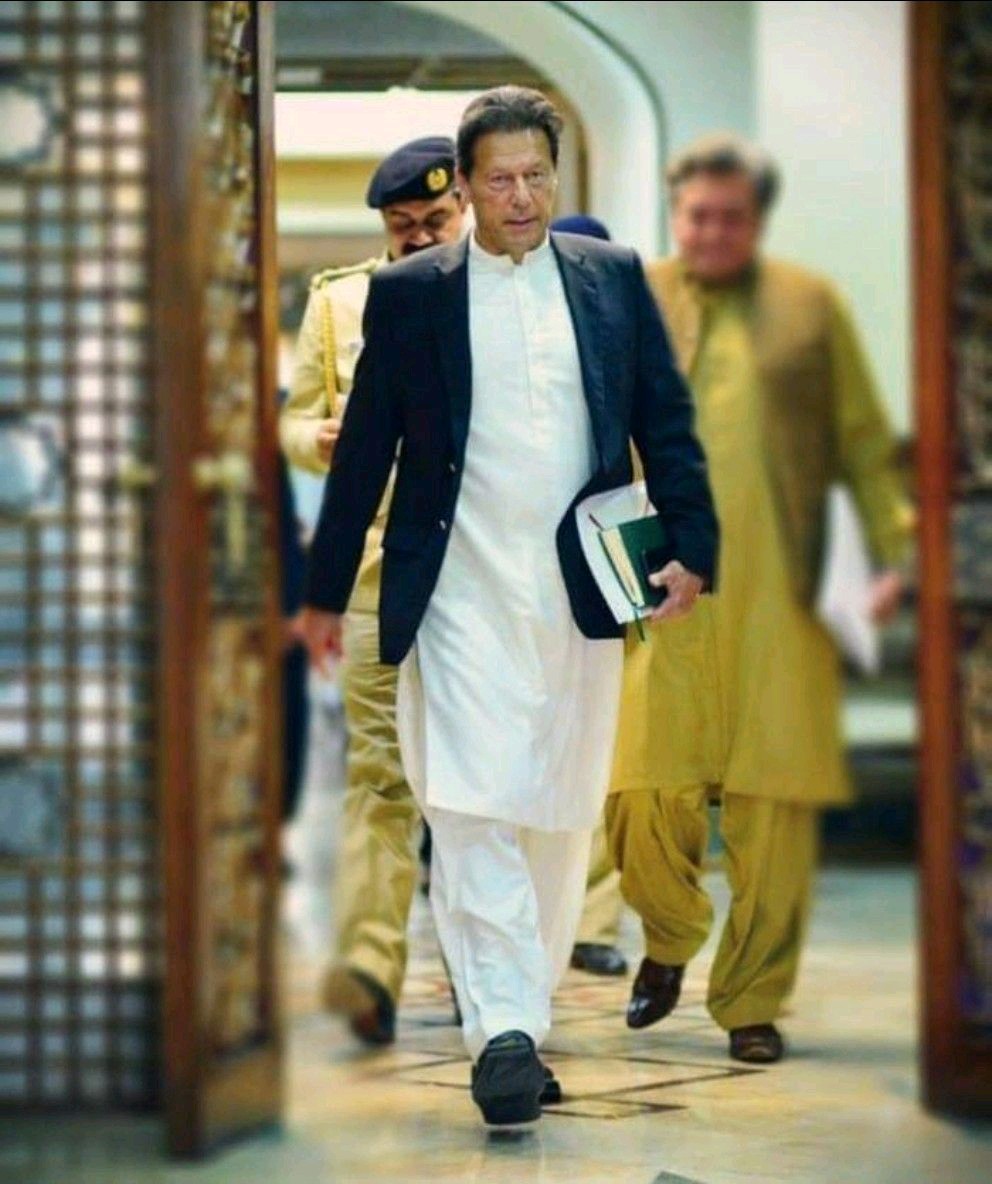 Imran khan leave PM house With his diary on his hand, He is the only Pakistan PM that leave PM house with no family members and lots of stuff,
people of pakistan are very angry on imran khan remove as pm:
Stay Tune SHTF.TV to more info about Regime Change In Pakistan