Sierra Lund, a recreational pilot, shudders to think what could have happened if she had been in the cockpit when she started experiencing heart attack-like symptoms.
Just 18 hours after being injected with a COVID-19 shot, Lund felt intense pain in her chest. She was having trouble breathing. "Walking was a struggle," she said.
None of this made sense.
Lund was a well-conditioned, competitive athlete. Neither she nor her relatives had any history of heart issues. And she was just 23. So Lund tried to shrug off her symptoms. They didn't abate, so she sought emergency medical care.
Now, a year and a half later, her symptoms persist.
Lund was diagnosed with two heart conditions: myocarditis (cardiac muscle inflammation) and pericarditis (inflammation of the sac encasing the heart). Studies have linked both conditions to COVID vaccinations, and Lund says she's sure the jab is to blame for her new health issues.
As a result, Lund can no longer fly a plane solo. Flying has been her passion since she first got her pilot's license at age 17.
Lund and Josh Yoder, co-founder of aviation advocacy group "US Freedom Flyers," say many other pilots—including commercial captains—have also suffered health issues that they strongly suspect could have been caused by taking a COVID jab. Yoder's group has encouraged pilots to get screened specifically for myocarditis, which can remain undetected during routine medical exams.
"A lot of people are afraid to talk about it, afraid to lose their job," Lund told The Epoch Times. "And since I'm not in that situation, I have a responsibility to speak out."
Lund is sharing her story, she said, in the hopes of increasing public awareness about the health issue. She is also urging the Federal Aviation Administration (FAA) and other government officials to look into vaccine-related health risks that could affect pilots more seriously.
Failure to do so is "extremely dangerous for the pilots and for the general public," Lund said.
'Zero Doubt' Vaccine Caused Problems
A large percentage of commercial pilots received the COVID shots after being threatened with losing their jobs if they failed to comply with federal mandates.
Yoder, a commercial pilot, said he has heard from dozens of vaccinated pilots who worry that the shots hurt their health, may be threatening their livelihoods and affecting their ability to fly safely.
"Unfortunately, many of them have been suffering with these issues for quite some time … they were hoping the symptoms would go away," Yoder told The Epoch Times of conversations he's had with those in the industry.
He said word had spread that his organization was connecting pilots with medical professionals who could help diagnose and treat their health conditions; US Freedom Flyers connected Lund with doctors who are trying alternative therapies after conventional treatment methods yielded little improvement in her heart conditions.
While proving a link between vaccines and medical conditions can prove elusive, Lund says cases such as hers, which document near-immediate effects after vaccination, are hard to dispute reasonably.
After consulting with four cardiologists and learning about many reports similar to hers, Lund says she has "zero doubt" that the COVID shot caused her heart problems.
After receiving a COVID vaccine in September 2021, Lund felt terrible chest pain and shortness of breath as she headed for a flight as a passenger on a commercial aircraft. She called her father, who had just dropped her off. He headed back to pick her up and took her to an urgent care clinic, where an X-ray showed inflammation in her chest.
Her chest has hurt ever since.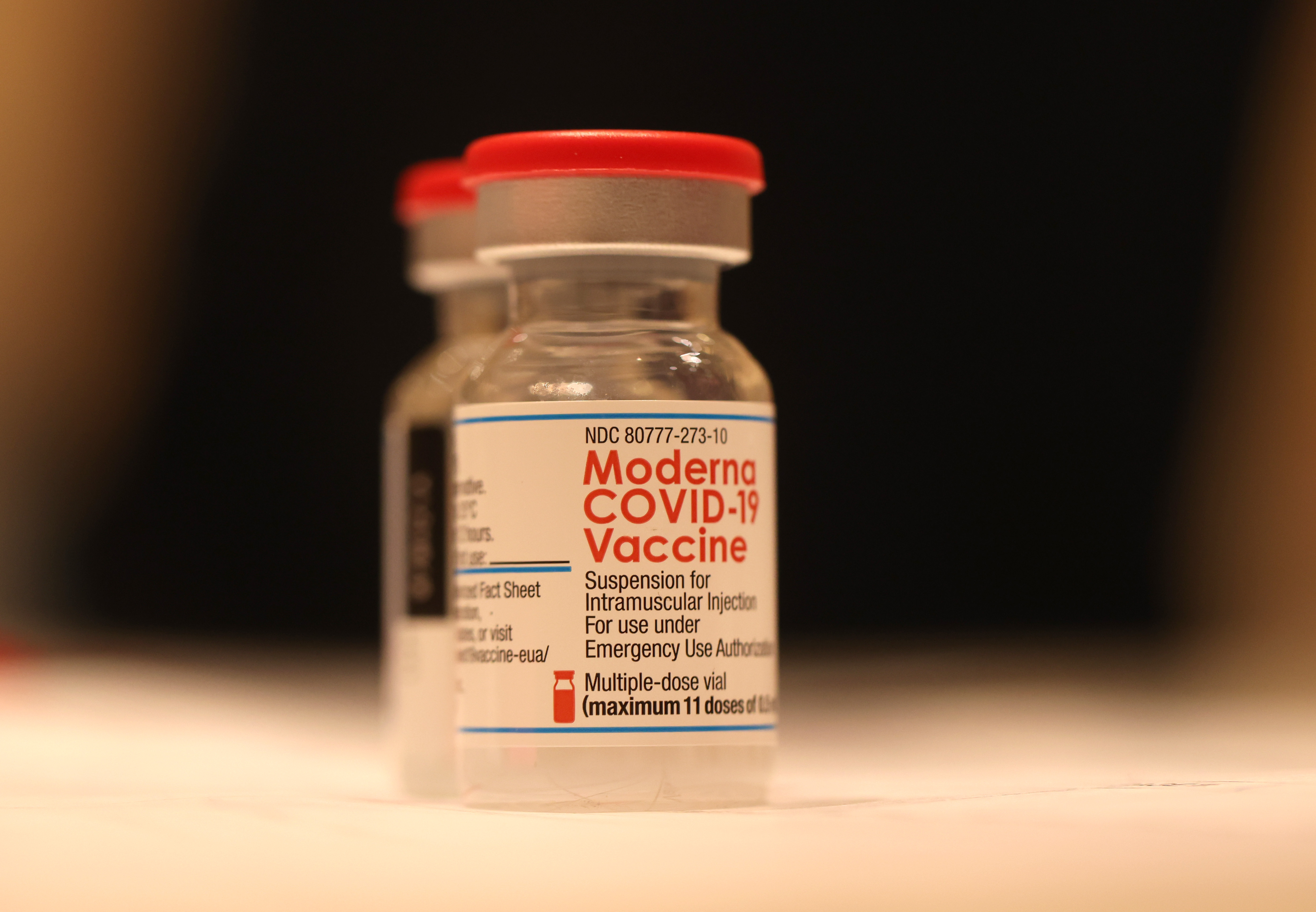 Lund took the shot voluntarily, mostly because she wanted to take a trip to a foreign destination where the shot was required. She also felt societal pressure to get the vaccine.
She now regrets the decision, which has changed her life dramatically.
As a daughter of a commercial airline pilot who also flies recreationally, aviation has been a constant in her life. Since her diagnosis, Lund still pilots small planes to keep her skills sharp. But she must always have a second pilot accompanying her; she is no longer medically cleared to fly alone.
Lund's past schedule of daily gym workouts are also in her rear-view mirror—at least for now.
She tries not to think about all that she is missing.
"If I did, I'd probably be depressed," Lund said. "I'm trying to figure out how to get better and figuring out how to come up with some sort of normal life in the meantime."
She now runs her own business as an aircraft broker, keeping her in touch with the aviation community that she loves so much.
In between, Lund heads to medical appointments, including some that require travel from her home state, Georgia. She has spent about $15,000 out-of-pocket trying to get well so far.
FAA Decision Puzzling
U.S. government agencies insist that cases such as Lund's are rare and that the COVID shots are safe and effective for the general public. The Federal Aviation Administration (FAA) has stood by its decision to OK them for pilots' use.
Lund and others, however, fault the FAA for approving the vaccines for pilots.
"Allowing pilots to put any substance in their body that has not had the appropriate clinical trials and abundant data to back its safety goes directly against what the FAA has always stood for," Lund wrote in a Jan. 25 email to Federal Air Surgeon Susan Northrup.
The FAA forbids pilots from using numerous substances, including over-the-counter medications, within a certain number of hours before flying.
That's why the FAA's willingness to approve the emergency use COVID-19 vaccines for pilots is mystifying, Lund said.
"Instead of advocating for pilots, you allowed mandates to roll out," Lund told Northrup.
Now, many pilots are vaccinated with the same shot that Lund blames for her predicament.
As of March 13, Lund said she had yet to receive a reply from Northrup.
When the Epoch Times sought comment from Northrup, an FAA spokesman responded on her behalf: "The FAA has seen no credible evidence of aircraft accidents or incapacitations caused by pilots suffering medical complications associated with COVID-19 vaccines."
U.S. Sen. Ron Johnson (R-Wis.) has been investigating COVID vaccine concerns in aviation.
In a Feb. 10 letter to Johnson, Northrup said that the FAA knew of only four "potentially vaccine-related adverse events in active pilots."
She also said that the U.S. Centers for Disease Control (CDC) "is the responsible agency for tracking and follow up of suspected vaccine adverse events"—not the FAA.
Johnson accused the agency of ignoring problems that the COVID shots might be causing among pilots that pose serious risks specific to the airline industry.
Pilots Not 'Your Average Person'
"I think one thing that the public needs to know is, if they hear of a pilot having a condition, or a heart attack in the cockpit, they aren't just your average person … I mean, these people go in for extensive medical screenings to keep their jobs," Lund said. "So these should be the healthiest people out there."
Yet, at least anecdotally, people seem to be hearing more reports of pilots suffering from heart ailments similar to Lund's, or worse, Yoder said. This suggests that effects from the COVID shots or the illness itself could be the culprit.
"This is not something that we've seen happening on this scale before," Yoder said. "You never heard about it; it was very rare … Now it's something we hear about now almost every week."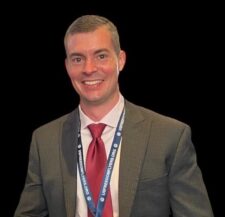 Through aviation networks, Yoder has heard numerous reports of flight attendants collapsing at work. Periodically, he has also seen reports of pilots being incapacitated or dying suddenly. Few of the reports in the mainstream press raise the possibility that the COVID vaccine may have been a factor.
Lund said people tend to shy away from talking about anything related to COVID vaccines because it can cause controversy. But she said more open discussion and investigation are needed to protect people's safety.
Yoder concurs. He worries about undetected cases of cardiac inflammation. With the disclaimer, "I can't speak as a doctor," he said that cardiologists were telling him, "The longer you go with severe chronic inflammation, it's not something that gets better over time. It gets worse."
"So, left untreated, we're gonna continue to see these deaths and incapacitations increase, most likely," Yoder said.
Her Condition 'Rare,' Officials Say
In April 2021, the U.S. Centers for Disease Control (CDC) acknowledged an uptick in cases of myocarditis and pericarditis, especially among adolescents and young males. But the CDC insists these incidents are "rare" and that the benefits of the shots outweigh the risks.
"COVID-19 vaccines have undergone—and will continue to undergo—the most intensive safety monitoring in U.S. history," the agency says on its website. "Evidence from the hundreds of millions of COVID-19 vaccines already administered in the United States, and the billions of vaccines administered globally, demonstrates that they are safe and effective."
Data from the Vaccine Adverse Event Reporting System (VAERS) show 26,584 reports of myocarditis and pericarditis after COVID vaccinations, according to an analysis on OpenVAERS.com.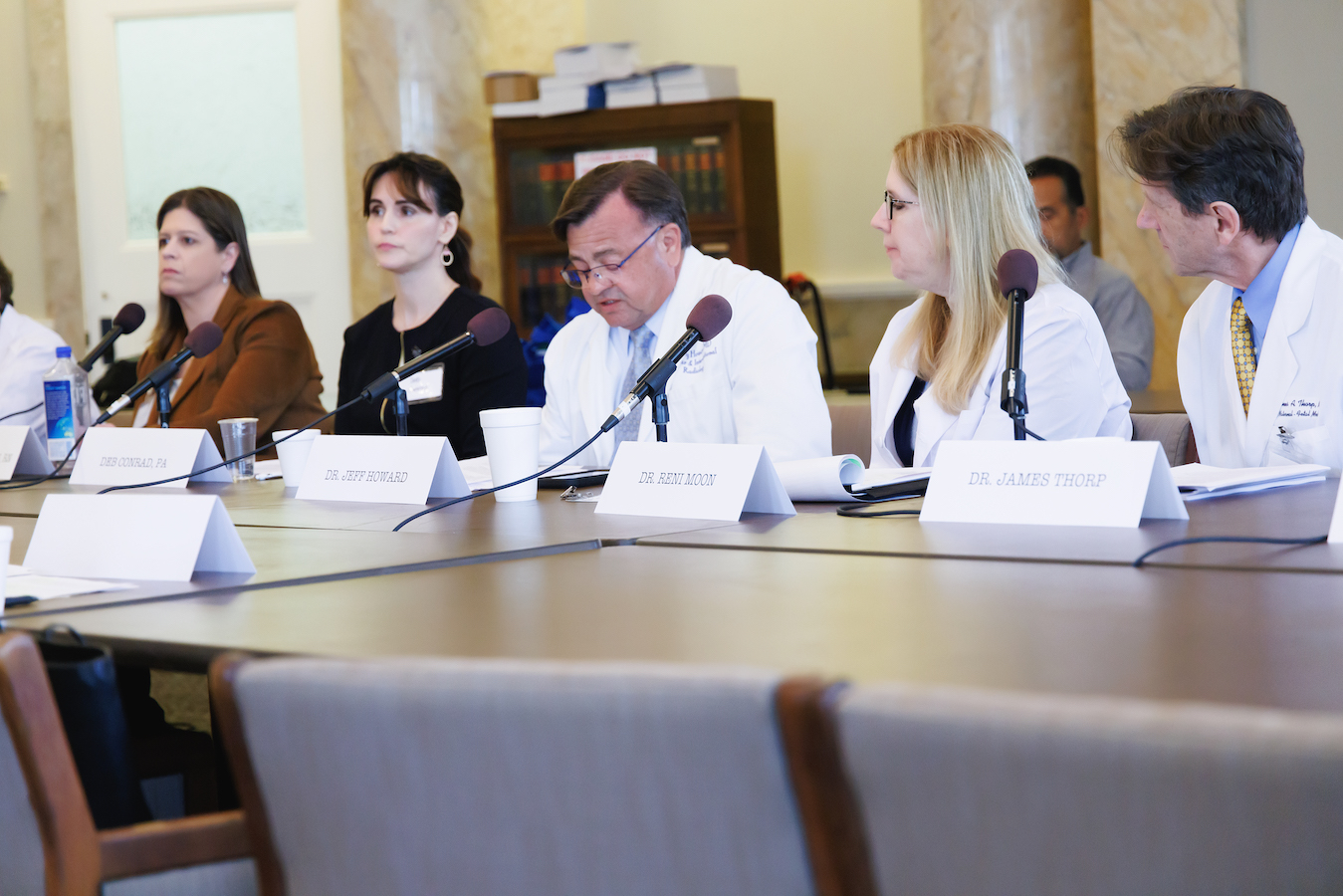 Prior to the availability of the COVID vaccines in the United States, those conditions barely registered on VAERS. But the number of myocarditis and pericarditis reports in VAERS soared to almost 16,000 in 2021—the first full year that the COVID shots were in use.
Lund said her case was submitted to VAERS; it is listed among 3,819 reports of myocarditis and pericarditis for COVID-inoculated people in her age group 12-25. But COVID vaccine recipients in the age group above hers, ages 25-51, recorded the highest number of those heart conditions in VAERS: 5,456.
As of March 3, more than 1.5 million "adverse events" have been reported to VAERS. That's a fraction of the 270 million people in the United States who have had at least one COVID vaccine, the CDC argues.
But as OpenVAERS, a group that questions vaccine safety, points out: "VAERS is widely acknowledged, even by the CDC, to be vastly underreported." If that is true, the number of adverse effects of the COVID vaccines could be many times higher than the VAERS data show.
'Real Solution' Needed
Lund said she hopes that people on both sides of the political spectrum—and on both sides of the COVID vaccine mandate debate—can look for answers more open-mindedly.
She has heard the vitriol surrounding the issue and finds it unproductive.
"If you are extremely pro-vaccine, don't blow people off when they say they have had an adverse side effect to the vaccine," she said. "You need to be more understanding and listen to other people's experience and listen to the studies that are coming out and maybe try to do some critical thinking as far as what you put into your body."
It's wrong for people to label vaccine skeptics "grandma killers" and "conspiracy theorists," Lund said.
On the other hand, people who are anti-vaccine "need to be more understanding of the pressure that people are under and how scared they were of the pandemic," and about their willingness to trust the government-appointed experts, Lund said.
"People on both sides of the aisle really need to come together, especially on this front, and just look at it logically based on the facts that we have now," Lund said.
"It's a real big issue … But as far as the FAA, I think that they need to start investigating these cases of pilots and people in the aviation world that are getting adverse side effects and come up with a real solution."