The Independent Office for Police Conduct (IOPC) has launched an investigation after it emerged that a man suspected of taking his ex-partner hostage and shooting her in the head was a known domestic abuse suspect who was on bail at the time of the attack.
Mother-of-two Hayley Burke, 36, was fatally injured at her home in Dartford during the coronation weekend and later died in hospital. Jacob Cloke, 29, is believed to have held her at gunpoint and pulled the trigger during a stand-off with police.
It has now emerged that Cloke was facing several charges of violence against Burke and was on bail at the time of the attack. Court records show he had been charged with two counts of assault and one of causing actual bodily harm in three separate incidents between February 2022 and last month.
At a hearing on 26 April – less than two weeks before the fatal shooting – he pleaded not guilty to the charges at Medway magistrates court and was subsequently released on conditional bail with an order not to contact Burke or to enter Dartford, where she lived. Prosecutors also requested that he be fitted with a GPS-enabled electronic tag to allow police to monitor his whereabouts and keep him from entering the exclusion area, according to court records seen by the Observer. His next court appearance would have been in June.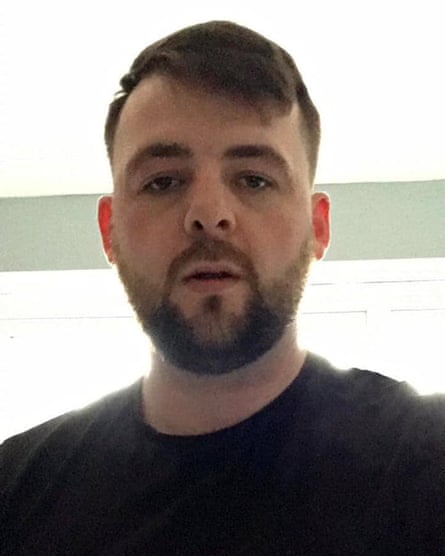 But on 6 May, Cloke is understood to have broken the terms of the order and gone to Dartford. It is not known whether Kent police were alerted to the breach via tag monitoring processes, or when they became aware that he was in the exclusion zone. A statement released by the force after the shooting said armed police and a trained negotiator were deployed at around 12.40pm to a house on Priory Road following reports of a disturbance and "attempted to engage with a man inside the address".
An inquest on Thursday heard Burke suffered a gunshot wound to the head on 6 May. She died two days later in hospital. Cloke also had gunshot wounds and died five days later in hospital. Police said they fired no weapons and were treating Burke's death as murder. The case has prompted an investigation by the IOPC to examine whether any police inaction could have contributed to Burke's death, and whether there were missed opportunities to safeguard her.
An IOPC spokesperson said: "Our thoughts are with Hayley Burke's family and friends following their loss. We can confirm we are independently investigating the contact Kent police had with Ms Burke prior to her death on 8 May. Our investigation, which is at a very early stage, will examine whether any police action, or inaction, may have caused or contributed to her death, including whether there were any missed opportunities to safeguard her. We will be in touch with Ms Burke's family to express our condolences and explain our role."
It is also looking into what happened during the actual shooting. In the immediate aftermath of the incident, Kent police made a mandatory referral to the IOPC because officers were at the scene at the time of the injuries. The force said it could not comment while the IOPC investigation was ongoing.
The Crown Prosecution Service said: "At the first appearance of Jacob Cloke on 26 April 2023, we requested an electronic tag to keep him out of Dartford." It added that the CPS did not monitor bail conditions and that any breaches were a "matter for the police".
The inquest into Burke's death was adjourned ahead of a full hearing scheduled for October. A separate inquest will be held into Cloke's death at a later date.
In the days after the shooting, flowers and cards were left on the road outside Burke's home. Her family requested space to grieve. In tributes reported by KentOnline, friends described the victim as "caring and outgoing", and "the loudest friend in the group," who "never failed to have everyone laughing". "Hayley loved her children with every inch of her heart," they added. "Everything she did was for her boys – they were her life."