DOCTOR BECOMES VAXX INJURED AND NOW DOUBTING THE WHOLE PROCESS.
Germany's plans to introduce a general vaccination mandate this spring are faltering, as a growing number of politicians question if it will find a majority in parliament.
The Bundestag was originally due to debate motions in favour and against mandatory vaccinations this week, after the chancellor, Olaf Scholz, indicated he considered such a step necessary to cope with a possible resurgence of the virus in the next few months.
But the timetable that was meant to see a mandate passed in March has already begun to slip, as a Free Democratic party (FDP) politician said his third-way motion proposing mandatory vaccinations for those aged 50 and over would be submitted with a delay.
The three motions may now not get their second and third reading until the end of March, when Germany's high infection rates are forecast to be on a downward curve and the government is preparing to loosen restrictions on social gatherings and access to nonessential shops, according to reports in German media on Monday.
National and state leaders are set to discuss the opening-up plan on Wednesday, as Germany's disease control agency reported 76,465 new cases in the last 24 hours, the second consecutive day of declining incidence rates.
As of Monday, almost 75% of Germany's population had received at least two shots of vaccines, while 55% had also received a booster shot.
A change of heart on behalf of the conservative Christian Democratic Union (CDU) looks set to further stymie any law making jabs mandatory in the immediate future.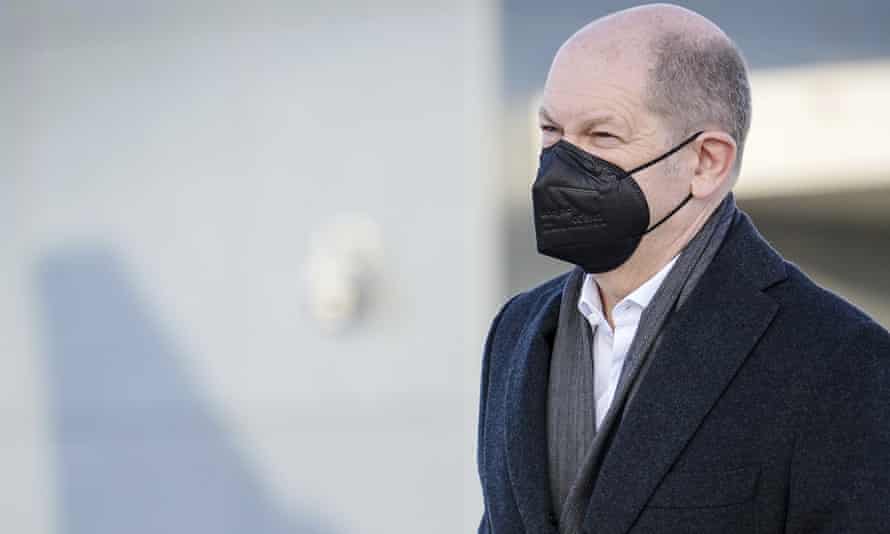 As 2022 begins, and you're joining us from Canada, there's a new year resolution we'd like you to consider. Tens of millions have placed their trust in the Guardian's fearless journalism since we started publishing 200 years ago, turning to us in moments of crisis, uncertainty, solidarity and hope. We'd like to invite you to join more than 1.5 million supporters, from 180 countries, who now power us financially – keeping us open to all, and fiercely independent.
Unlike many others, the Guardian has no shareholders and no billionaire owner. Just the determination and passion to deliver high-impact global reporting, always free from commercial or political influence. Reporting like this is vital for democracy, for fairness and to demand better from the powerful.
And we provide all this for free, for everyone to read. We do this because we believe in information equality. Greater numbers of people can keep track of the global events shaping our world, understand their impact on people and communities, and become inspired to take meaningful action. Millions can benefit from open access to quality, truthful news, regardless of their ability to pay for it.
If there were ever a time to join us, it is now. Every contribution, however big or small, powers our journalism and sustains our future.